What is the LIRSM Undergraduate Research Fellowship program?
Each semester and summer, the Laboratory for Intergroup Relations and the Social Mind is able to fund a limited number of dedicated undergraduates to assist with research through a generous private donation to the lab. The goal of the program is to give undergraduate students an opportunity to immerse themselves in rigorous research while relieving some of the financial pressure that sometimes prevents undergraduates from being able to fully commit to volunteer research positions.
Our Fellows are all undergraduates who are motivated, hard-working, curious, reliable, and committed to research in our lab. They serve as role models of responsible RA behavior and are frequently entrusted with extra responsibility and independence on the projects they work on.
Undergraduate Research Fellowship Graduates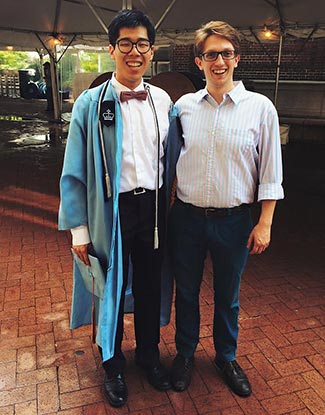 2014-2015 Fellows: Nathen Huang '15 and Zachary Glasser '15
We began our fellowship program in 2014 after receiving a generous private gift to fund rigorous undergraduate research.
Our first Fellows were Zachary Glasser '15 and Nathen Huang '15. Both Zach and Nathen had volunteered in the lab for several years prior to receiving the fellowship as seniors.
During their time in LIRSM, Zach and Nathen contributed to a variety of projects, including running a study examining how the intersection of age and race affects perceptions of criminality, as well as other projects related to intersectionality and social psychological interventions in classroom settings.
Zach now works an analyst in the Organizational Transformation practice of Infosys Limited, a management consulting firm. Nathen completed his Master's degree in Quantitative Methods in the Social Sciences at Columbia and is now a Data Scientist for Booz Allen Hamilton (management consulting).
2015-2016 Fellows: Anna Raskind '17, Hannah Weinstock '16, Emily Kenyon '16, and Mamfatou Baldeh '18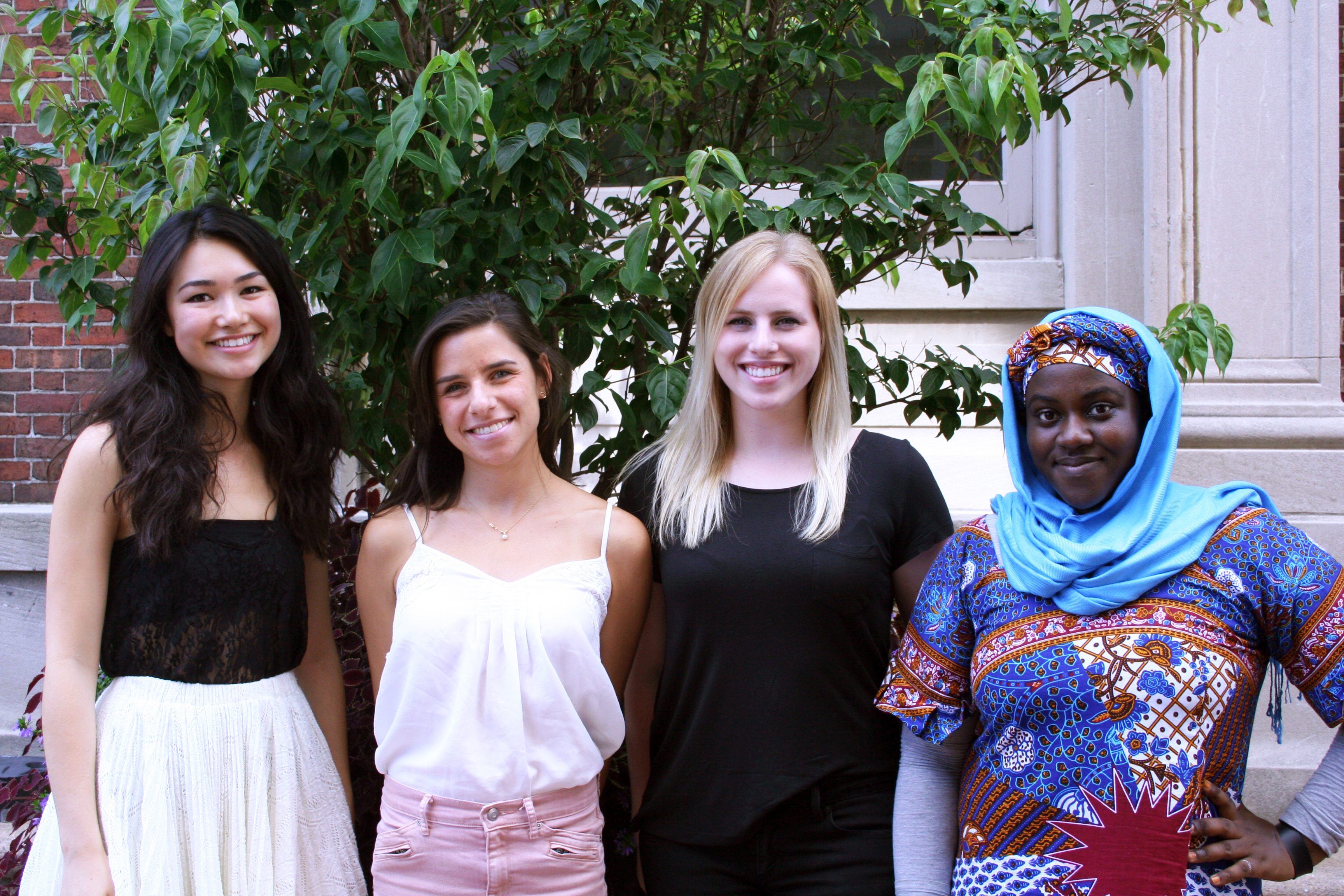 Hannah now lives in Boston and is teaching STEM elective courses to
middle schoolers at the Excel Academy Charter School in Chelsea, MA.
After graduation, Emily returned to her home in Monmouth, Oregon, where
she plans to study for the GRE and apply to graduate programs in
clinical psychology.
2016-2017 Fellows: Vanessa Anyanso '17, Mamfatou Baldeh '18, Makeda Yohannes '17, and Anna Raskind '17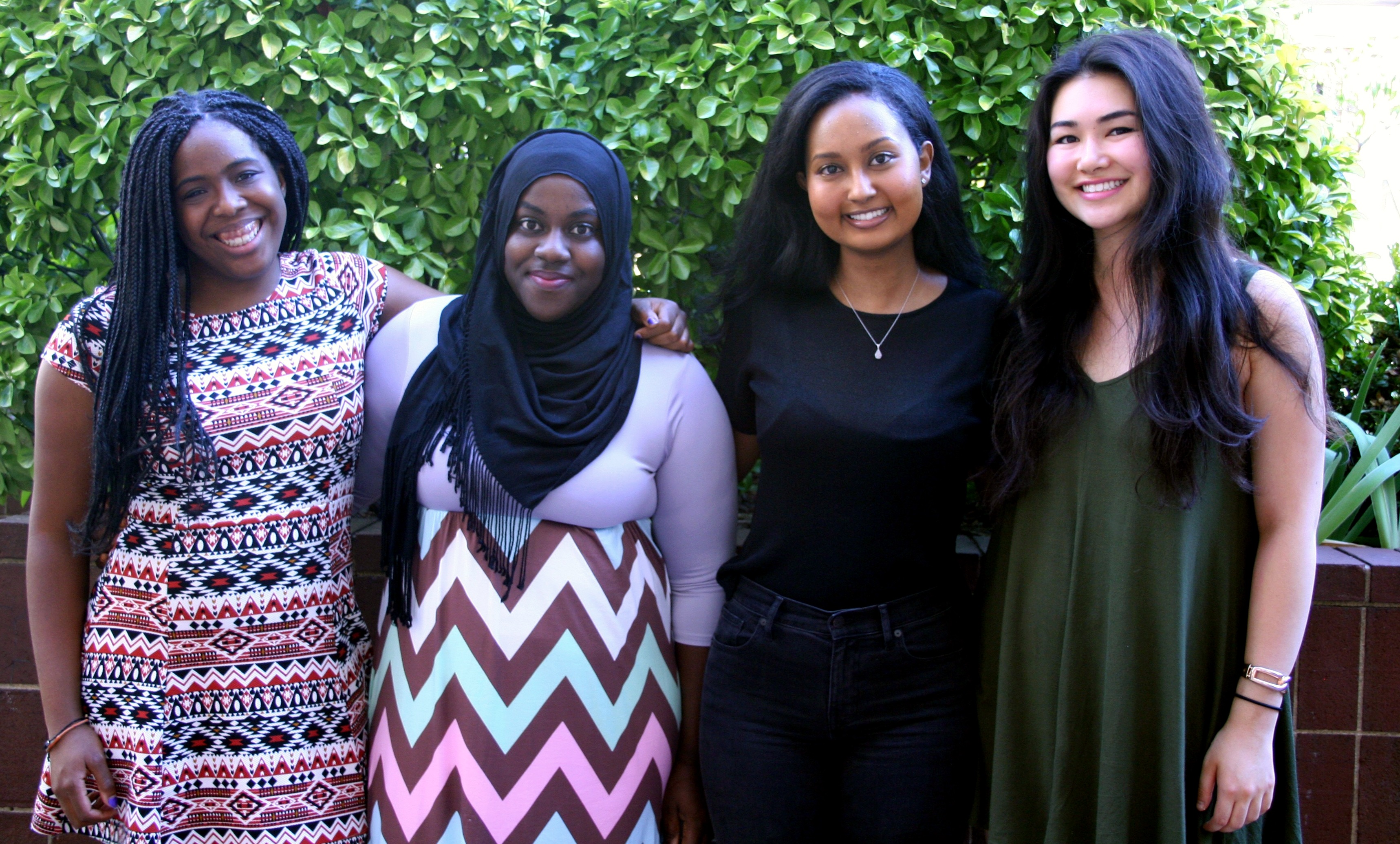 Vanessa went on to work at the Perelman School of Medicine at the University of Pennsylvania as a clinical research coordinator.
Makeda is a researcher at the Brennan Center for Justice.
Anna is currently working on the sales team at Periscope, a data analytics company in San Francisco.
2017-2018 Fellows: Yeji Park '18, Mamfatou Baldeh '18, and Samantha Rhoads '18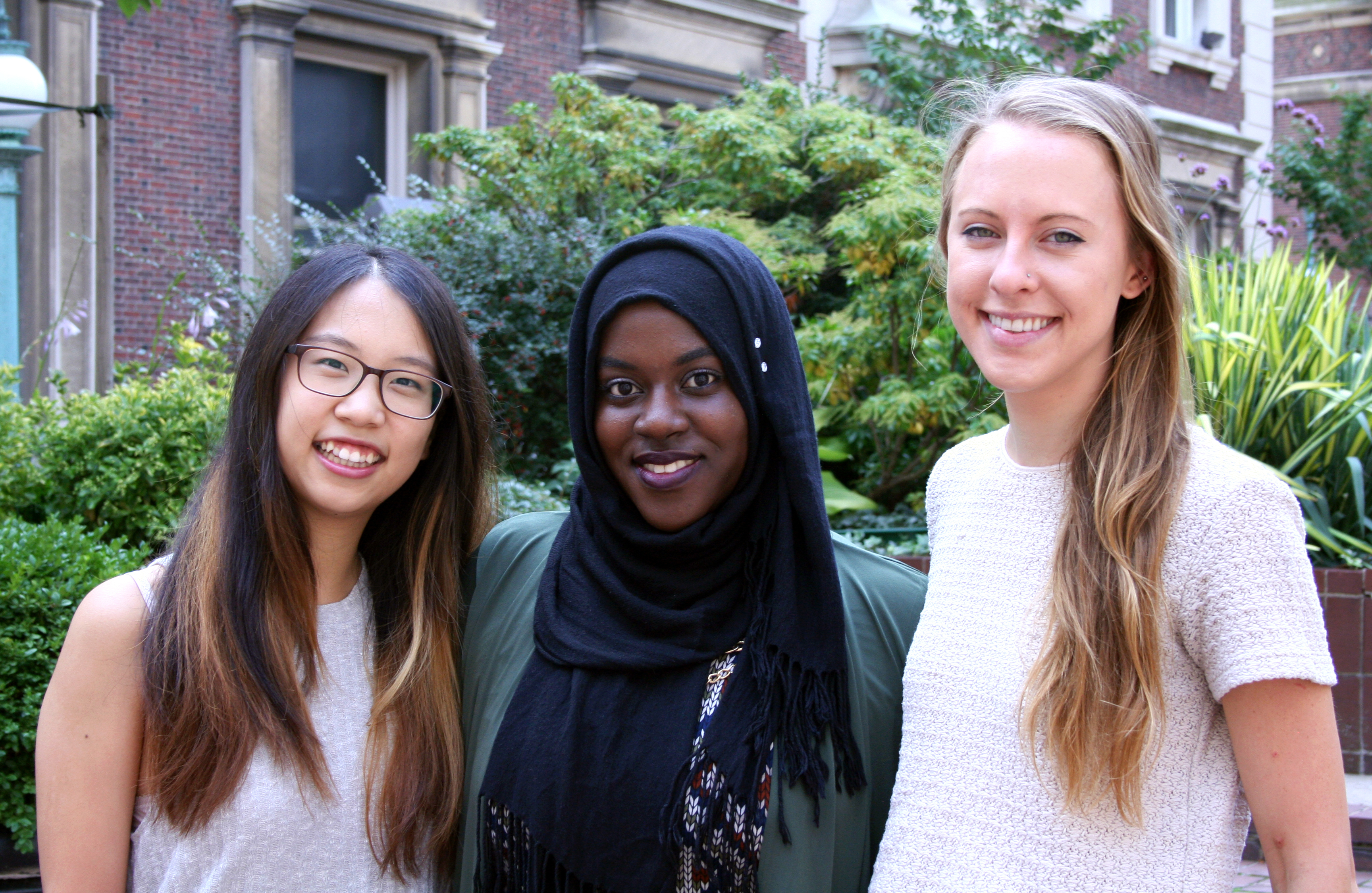 After graduation, Yeji moved to Philadelphia and is currently a
research coordinator at Wharton Business School under Dr. Katherine Milkman.
Mamfatou is continuing her research and is now the lab manager here
at the Laboratory of Intergroup Relations and the Social Mind (LIRSM).
Samantha is a data scientist at Jackson Lewis, a law firm in New York,
and is currently finishing up her Masters degree at Columbia.