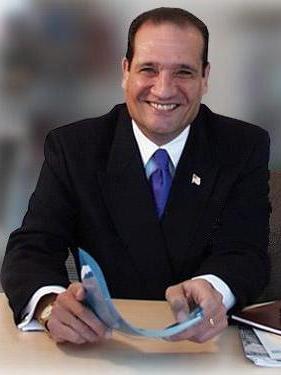 On March 1, 2006, Steve Ellis, Principal of Ellis International Communications, LLC, dined with Columbians as the inaugural guest for the "Dinner with a Guest" series. Ellis discussed his length career in public relations and international relations and answered numerous questions about a career in public relations.

As principal of Ellis International Communications (EIC), Steve Ellis has represented a stunning number and variety of foreign governments, often working at head-of-state and ministerial levels. Through the years, Mr. Ellis has counseled Argentina, Armenia, Bahrain, Croatia, Cyprus, Finland, Jamaica, Myanmar, Nicaragua, Poland, Quebec, Romania, Taiwan, and South Korea.

At the same time, his credits are a Who's Who of the business and non-profit communities, from Freddie Mac and Dun & Bradstreet to J.M. Smucker and Scott Paper Company to Zurich-based Think Tools AG and GenCorp, Inc.

He has been honored twice by PR News with its Gold Key Award and has lectured widely on the importance of communications to international business and foreign governments.

Photographs from the Inaugural "Dinner with a Guest"