Faculty Bios
Conference Director: Alla Landa, PhD
Conference Organizing Committee: Alla Landa, PhD, Harald Gündel, MD, Brian A. Fallon, MD, Philip R. Muskin, MD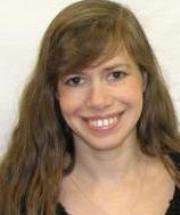 Alla Landa, PhD
Director, Columbia Psychosomatics Conference
Assistant Professor of Clinical Psychology in Psychiatry,
Columbia University, New York, NY, USA
Research Scientist, Division of Clinical Therapeutics,
New York State Psychiatric Institute
Dr. Landa is a clinical psychologist who specializes in research and treatment of psychosomatic disorders. She obtained clinical training at LIU and NYU-Bellevue Medical Center, and postdoctoral research training in developmental neuroscience at Columbia University. Dr. Landa's work bridges clinical psychology and neuroscience, and is focused on the interface of emotion regulation, interpersonal well-being and physical health, with the goal of uncovering etiology of psychosomatic distress and developing new, effective treatments. In particular, she has formulated a translational research-based developmental theory of somatoform pain and its implications for treatment. Dr. Landa's Developmental Psychosomatics Laboratory conducts studies on the effects of lifelong development and interpersonal emotions on health. Dr. Landa's treatment approach integrates modalities of therapy that have been shown to alleviate psychosomatic distress, including multidisciplinary team care for patients with psychosomatic disorders. In addition to research, she conducts comprehensive multidisciplinary evaluations for patients with chronic pain and psychosomatic distress, as well as psychotherapy in private practice. In 2015, she started the Columbia Psychosomatics Conferences at CUMC that have been engaging a multidisciplinary group of researchers and clinicians from around the world.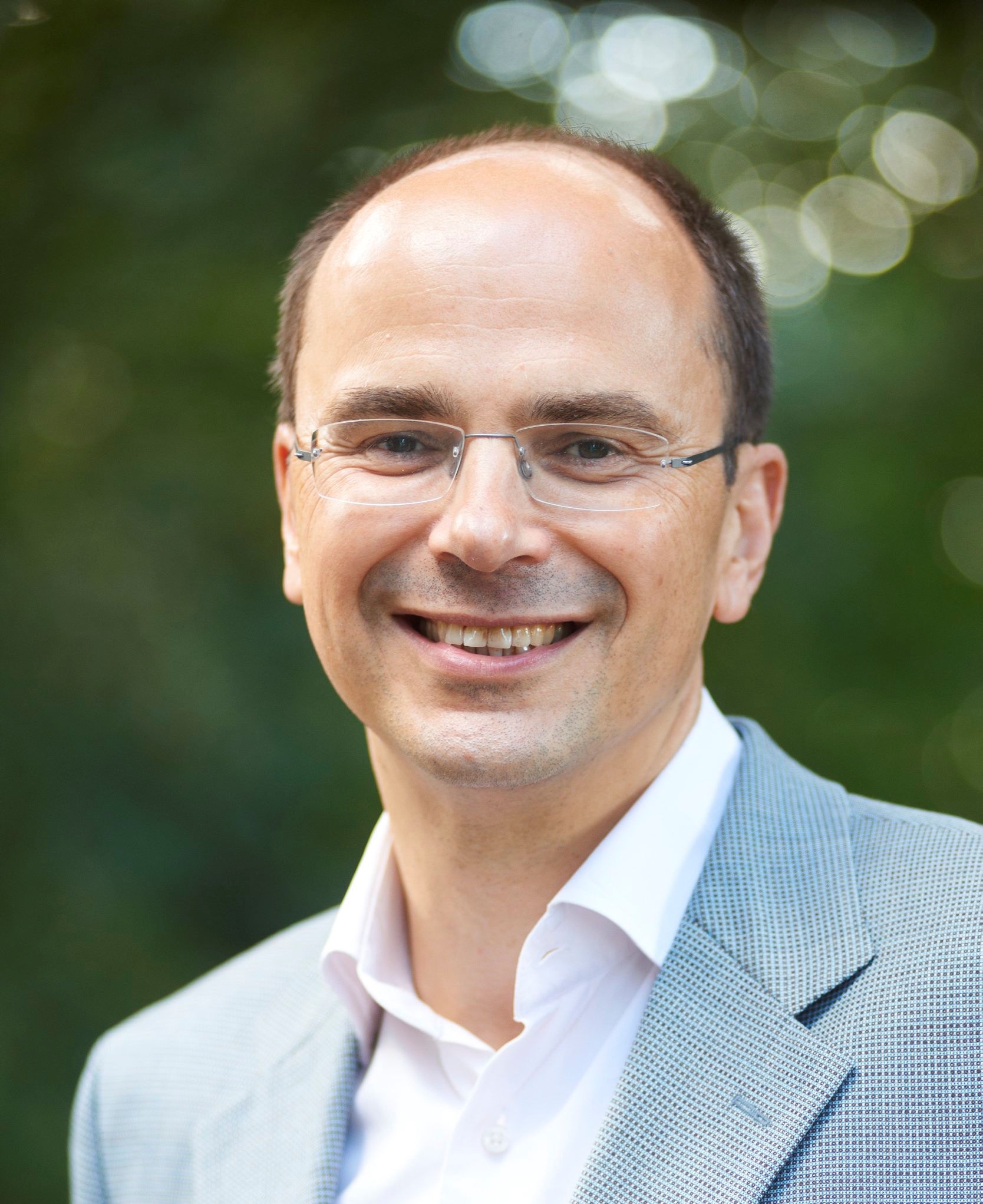 Harald Gündel, MD
Professor of Psychosomatic Medicine & Psychotherapy,
Director, Department of Psychosomatic Medicine & Psychotherapy, University of Ulm, Germany
Dr. Gündel holds specializations in neurology (with sub-specialty in pain treatment), psychiatry, psychosomatic medicine, and psychotherapy, as well as a certification in psychoanalysis. He is the Director of the Department of Psychosomatic Medicine and Psychotherapy at the University of Ulm, Germany, which implements a multimodal treatment approach to inpatients and outpatients suffering from somatoform disorders and chronic pain. Dr. Gündel is also conducting clinical and basic research in the field of psychosomatics and is the author of numerous publications in this field. Of note is his contribution to the multicenter randomized controlled study on the effects of psychodynamic short-term outpatient psychotherapy for patients suffering from severe somatoform pain disorders, and to neuroimaging research in patients suffering from these conditions. He received awards from the American and German Psychosomatic Societies, and serves as a board member of the German Society for Psychosomatic Medicine.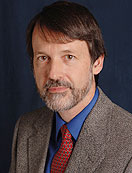 Brian A. Fallon, MD, MPH, MED
Director, Center for the Study of Neuroinflammatory Disorders & Biobehavioral Medicine,
New York State Psychiatric Institute
Professor of Clinical Psychiatry,
Columbia University, New York, NY, USA
Dr. Fallon directs the Center for Neuroinflammatory Disorders and Biobehavioral Medicine at NYSPI, a center which encompasses studies of somatoform disorders and those at the medical-neurologic-psychiatric interface. Dr. Fallon's research on OCD led him to conceptualize hypochondriasis as an obsessional disorder and to later demonstrate its responsiveness to SSRIs. This expertise led Dr. Fallon to serve as advisor to the DSM-5 Workgroup on Anxiety Disorders regarding the fate of hypochondriasis. More recently, he has focused on those with post-treatment Lyme disease, seeking to clarify pathophysiology and identify better treatments for this debilitating heterogeneous condition. His work - funded by the NIMH, NINDS, NARSAD, and foundations - has led to presentations before Congress, the CDC, and the Institute of Medicine, and has been featured in popular media such as the New Yorker, NPR, and the New Scientist.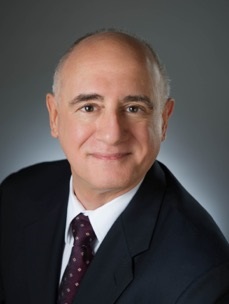 Philip R. Muskin, MD
Professor of Psychiatry,
Consultation-Liaison Psychiatry,
New York-Presbyterian Hospital & Columbia University, New York, NY, USA
Dr. Muskin is a psychiatrist and psychoanalyst who specializes in the care of patients with psychiatric and medical disorders. He received his MA in Psychology from The New School for Social Research, his MD from New York Medical College, where he was AOA, and completed psychiatric residency and fellowship at the NYS Psychiatric Institute. He is the editor/author of 14 books, including 3 books on integrative psychiatry and he has published more than 90 articles/book chapters. He served as chair of the Scientific Program Committee of the American Psychiatric Association for the 2001, 2002, 2014, 2015, and 2017 meetings. He is a past chair of the APA Council on Psychosomatic Medicine and the current Secretary of the APA.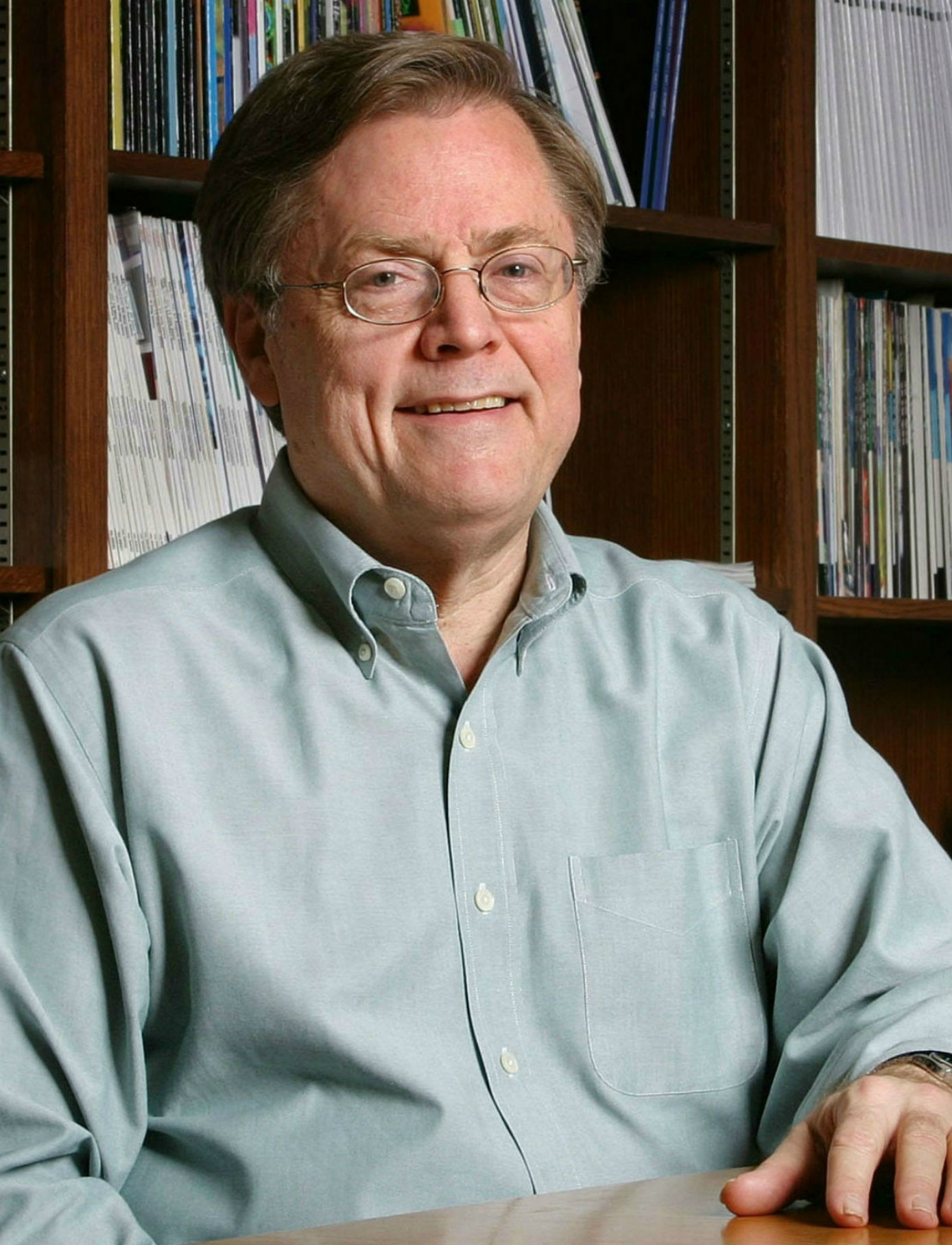 Bruce S. McEwen, PhD
Alfred E. Mirsky Professor,
Director, Harold and Margaret Milliken Hatch Laboratory of Neuroendocrinology,
Rockefeller University, New York, NY, USA
Dr. McEwen has taken an interdisciplinary approach to investigate how stress and sex hormones act on the brain. The McEwen Laboratory has helped create a new understanding of how the brain changes in adult life and in development, with implications for understanding the impact of stress on the brain and sex differences in human brain function, as well as in Alzheimer's disease, depression, post-traumatic stress disorder, and normal aging. He served on the MacArthur Foundation Research Network on Socioeconomic Status and Health and is now a member of the National Scientific Council on the Developing Child, which focuses on promoting healthy brain development. He is a past president of the Society for Neuroscience and a member of the National Academy of Sciences, the American Academy of Arts and Sciences, and the National Academy of Medicine.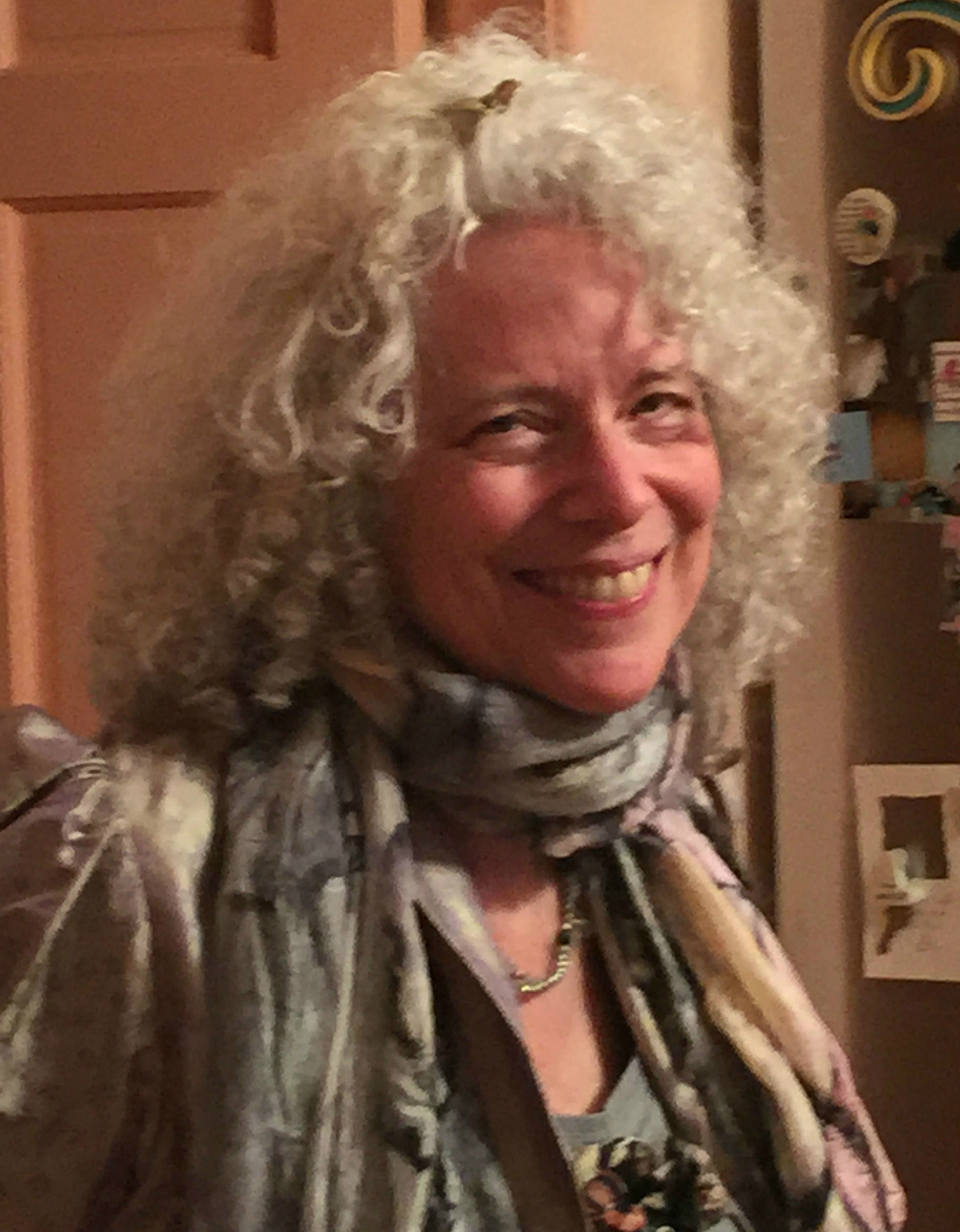 Beatrice Beebe, PhD
Clinical Professor of Medical Psychology in Psychiatry,
Columbia University and NYSPI, New York, NY, USA
Faculty, Columbia Psychoanalytic Center, Institute for the Psychoanalytic Study of Subjectivity, and NYU Postdoctoral Program in Psychotherapy and Psychoanalysis
Dr. Beebe directs a basic research lab on mother-infant communication at Columbia University Medical Center. She is also an honorary member of the William Alanson White Institute, the American Psychoanalytic Association, and the New York Freudian Society. She is co-author with Jaffe et al., "Rhythms of Dialogue in Infancy" (2001); author with Jaffe, Markese, et al., "The origins of 12-month attachment: A microanalysis of 4-month mother-infant interaction" (2010); author with Cohen and Lachman, "The mother-infant interaction picture book: Origins of attachment" (2016). She directs a primary prevention project for mothers who were pregnant and widowed on 9-11. This project generated a book, Beebe, Cohen, Sossin, and Markese (Eds.), "Mothers, infants and young children of September 11, 2001: A primary prevention project" (2012). A documentary film, "Mother-Infant Communication: The Research of Dr. Beatrice Beebe," by Karen Dougherty (2016), has been posted on the website of the PEP (Psychoanalytic Electronic Publishing).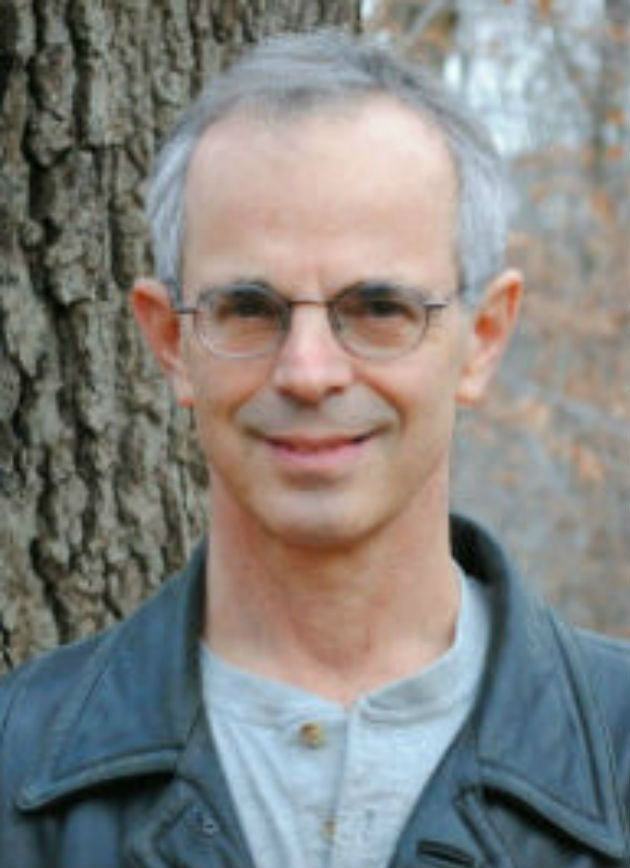 Jeremy D. Safran, PhD
Professor of Psychology, New School for Research,
Faculty, New York University Postdoctoral Program in Psychotherapy & Psychoanalysis,
Faculty, The Stephen A. Mitchell Center for Relational Studies, New York, NY, USA
Dr. Safran is internationally recognized clinician, teacher of psychotherapy and psychoanalysis, and psychotherapy researcher. He is also Senior Research Scientist in the Department of Psychiatry, Beth Israel Medical Center, and co-chair (along with Lewis Aron & Adrienne Harris) of the Sandor Ferenczi Center at the New School for Social Research. Dr. Safran has published over 150 articles & chapters, and several books including: 1) "Emotion in Psychotherapy," 2) "Emotion, Psychotherapy and Change," 3) "Interpersonal Process in Cognitive Therapy," 4) "Negotiating the Therapeutic Alliance," 5) "The Therapeutic Alliance in Short-term Psychotherapy," 6) "Psychoanalysis & Buddhism: An Unfolding Dialogue," and 7) "Psychoanalysis and Psychoanalytic Therapies" (APA Publications, 2012), available at Amazon.com and APA. He has released two psychotherapy training DVDs for The American Psychological Association: 1) "Relational Psychotherapy," and 2) "Psychoanalytic Therapy Over Time." Dr. Safran is also an active psychotherapy researcher, and is internationally recognized for his research program on therapeutic impasses and alliance ruptures. For more information about Dr. Safran's research program, please click on www.Safranlab.net.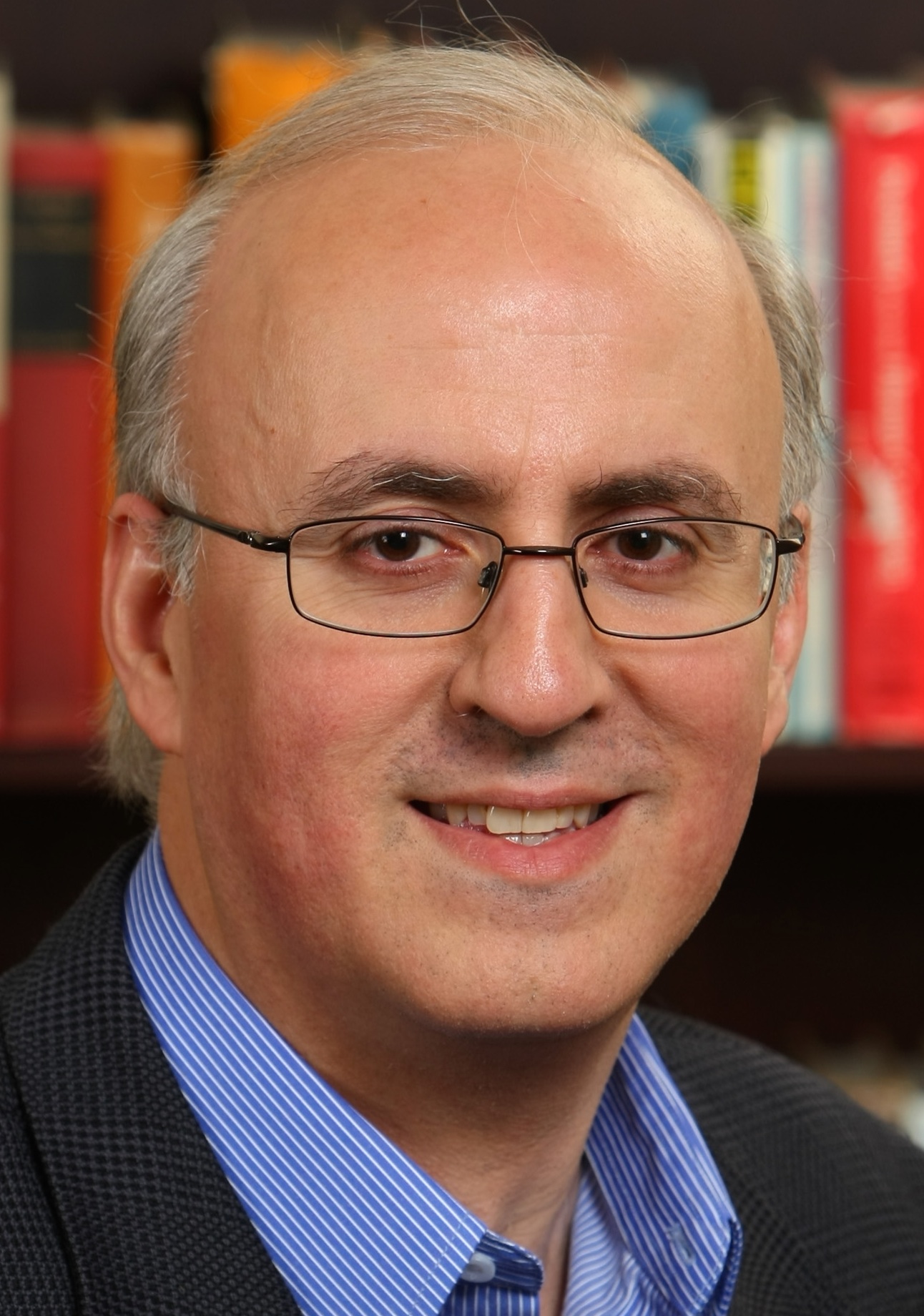 Allan Abbass, MD
Professor of Psychiatry and Psychology,
Founding Director of the Centre for Emotions and Health,
Dalhousie University, Halifax, Canada
Dr. Abbass completed medical training at Dalhousie University, a residency in Family Medicine at McGill University and completed a psychiatry residency at the University of Toronto in 1995 with the goal of teaching and conducting research in psychotherapy. He is now a leading teacher and researcher in the area of Short-term Psychotherapy, having contributed over 200 publications and most recently his first book "Reaching Through Resistance: Advanced Psychotherapy Techniques." He has been both a lead and co-investigator in research into ISTDP for treatment resistant depression, somatic symptom disorders and personality disorders. His novel program to provide diagnostic and treatment services in the emergency department was named a Canadian Leading Practice. He has been honored with visiting professorships at various institutions, including most recently the Tavistock Institute in London.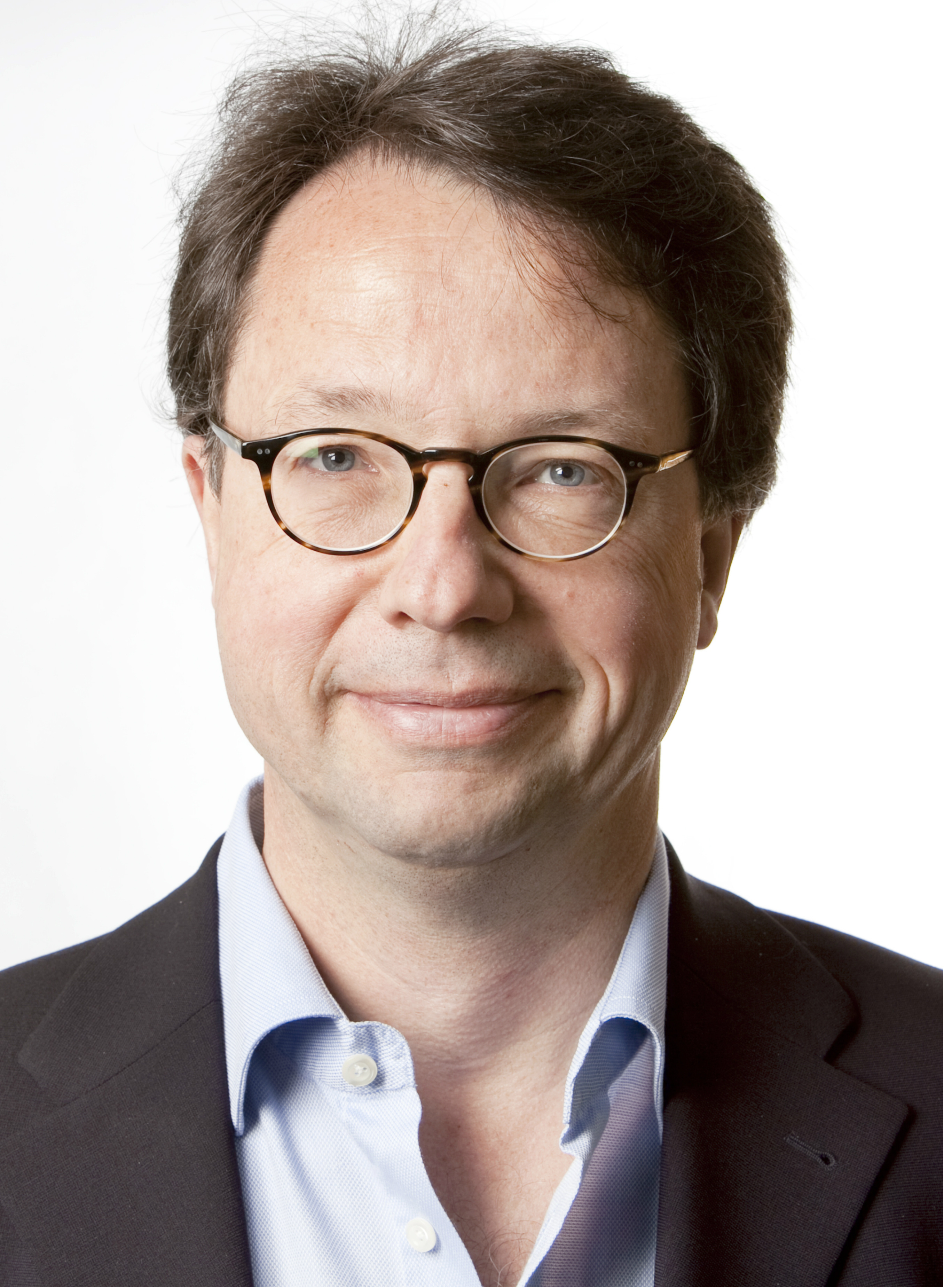 Peter Henningsen, MD
Professor and Director,
Department of Psychosomatic Medicine and Psychotherapy,
University Hospital, Technical University of Munich, Germany
Dr. Henningsen is trained as a neurologist and as a specialist in psychosomatic medicine, which is an independent medical specialty in Germany. He has a major interest in the epidemiology, diagnosis and treatment of somatic symptom disorders/functional somatic syndromes. He was the principal investigator of a multi-center randomized controlled trial on psychodynamic-interpersonal psychotherapy of pain-dominant multisomatoform disorders and he has coordinated the national German practice guidelines on the treatment of "non-specific, functional and somatoform symptoms." He is the associate editor of the "Journal of Psychosomatic Research" and is on the editorial board of "Psychosomatic Medicine". Currently, he is also the Dean of TUM School of Medicine.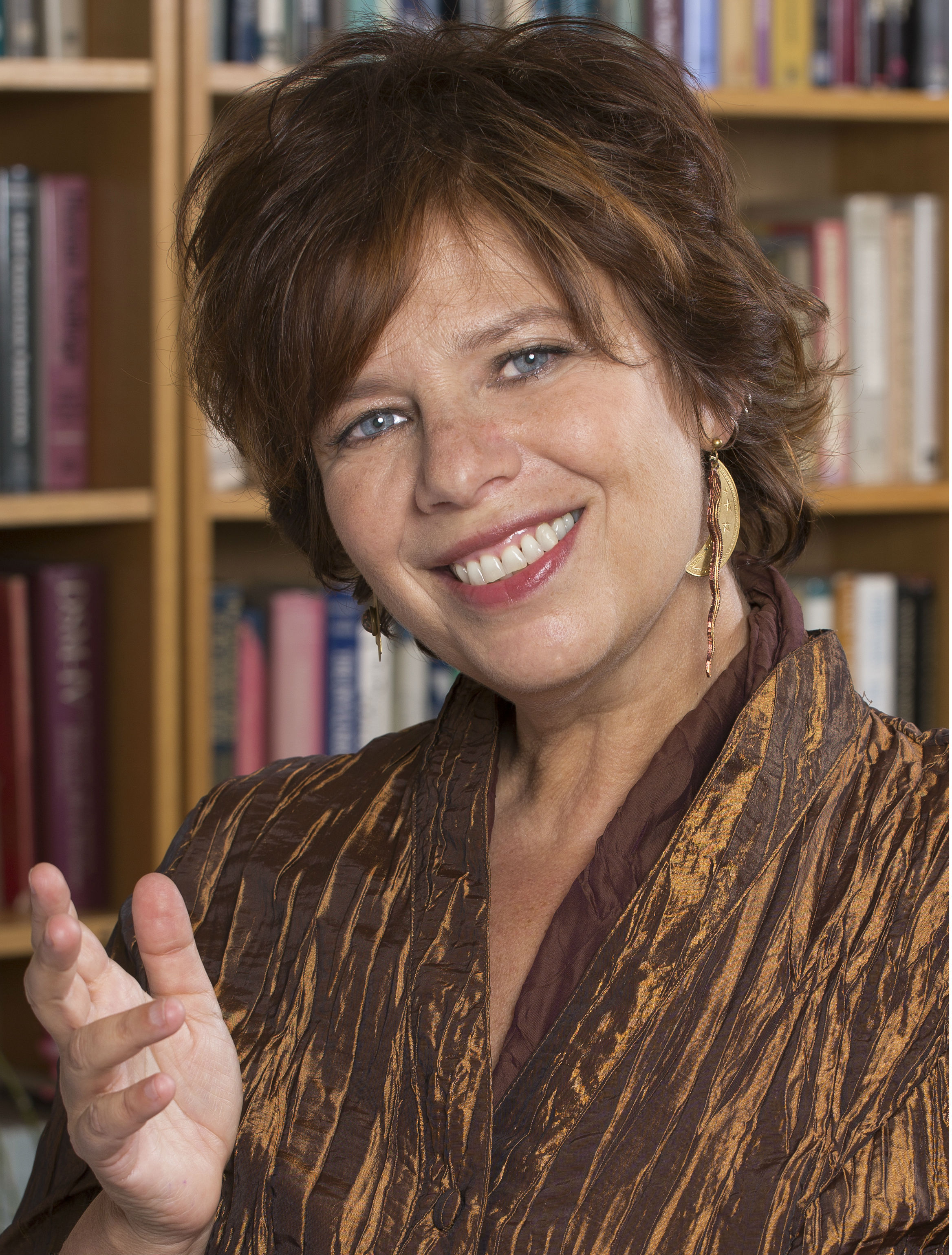 Diana Fosha, PhD
Founder and Director,

Accelerated Experiential Dynamic Psychotherapy Institute, New York, NY, USA
Dr. Fosha is the developer of Accelerated Experiential Dynamic Psychotherapy(AEDP), a healing-oriented transformational therapy for treating attachment trauma, and the founder and director of the AEDP Institute, an internationally recognized school for therapists. She is the author of "The Transforming Power of Affect," Sr. Editor, with Dan Siegel & Marion Solomon of "The Healing Power of Emotion: Affective Neuroscience, Development, and Clinical Practice," and author of numerous papers integrating neuroplasticity, recognition science, and developmental dyadic research into experiential therapy and trauma treatment. The American Psychological Association (APA) has issued two DVDs of her live AEDP work with patients and one DVD on clinical supervision. Diana Fosha practices and teaches in New York City, presents at international conferences, and leads workshops and trainings worldwide. With an interest in the phenomenology of experience, she is on the cutting edge of transformational theory and practice. AEDP's transformational theory, a basis for putting neuroplasticity and attachment theory into clinical action, is similarly receiving increasing recognition.



Frances Sommer Anderson, PhD, SEP
Faculty, Manhattan Institute for Psychoanalysis, New York, NY, USA
Private Practice, New York, NY, USA
Psychologist, relational psychoanalyst, and pain and trauma specialist, Dr. Anderson is recognized internationally for psychoanalytic publications about the body and pain and for her experiential teaching style. She has practiced in the field of physical rehabilitation medicine since 1974, working closely with the late John E. Sarno, MD, physiatrist at Rusk Institute--NYU Langone Medical Center from 1979-2012. Dr. Anderson's groundbreaking efforts to integrate the body into contemporary psychoanalytic theory are reflected in "Relational Perspectives on the Body," co-edited with Lewis Aron (1998) and, as editor, "Bodies in Treatment: The Unspoken Dimension" (2007). With Eric Sherman, PsyD, she co-authored "Pathways to Pain Relief" (2013), a collection of case studies illustrating their psychodynamic treatment of patients suffering from chronic pain. Her invited 22nd Annual John Bowlby Lecture will be published by Karnac (December 2017).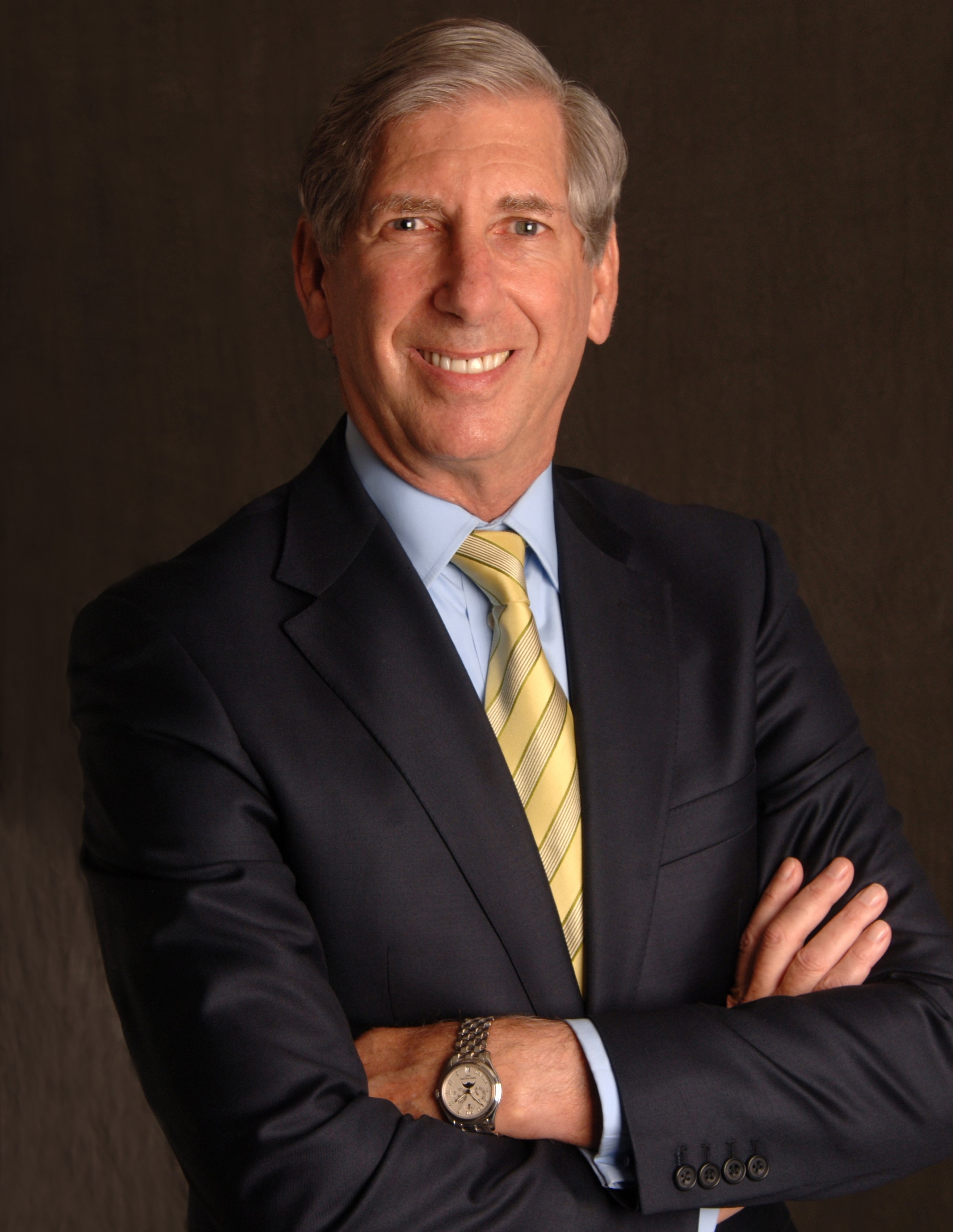 Jeffrey A. Lieberman, MD
Lawrence C. Kolb Professor,
Chairman, Department of Psychiatry, Columbia University
College of Physicians and Surgeons; Director, NYSPI;
Psychiatrist-in- Chief, CUMC NewYork-Presbyterian Hospital

Dr. Lieberman's work has been focused on the natural history, pathophysiology and treatment of psychotic disorders. He has authored more than 550 papers and written/edited 16 books on mental illness and psychiatry. He is the recipient of many honors and awards, including the Lieber Prize for Schizophrenia Research from NARSAD/Brain and Behavior Foundation, the Adolph Meyer and Research Awards from the American Psychiatric Association, the Research Award from the National Alliance on Mental Illness, and the Neuroscience Award from the International College of Neuropsychopharmacology. He is a member of numerous scientific organizations. He was elected to the National Academy of Sciences Institute of Medicine in 2000, and is the past president of the American Psychiatric Association.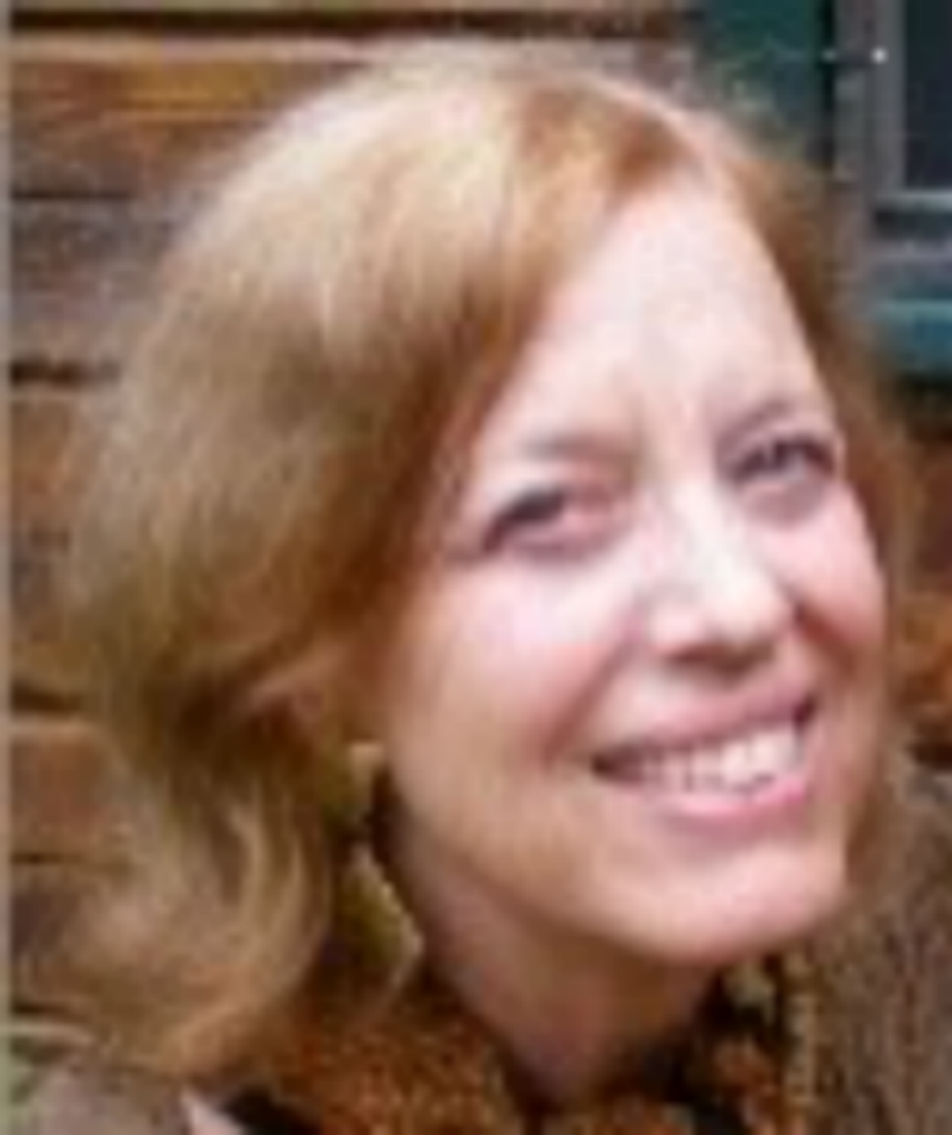 Pat Ogden, PhD
Founder and Director,
Sensorimotor Psychotherapy Institute, CO, USA
Dr. Ogden is a pioneer in somatic psychology and the Founder of the Sensorimotor Psychotherapy Institute (SPI), an internationally recognized school specializing in somatic-cognitive approaches for the treatment of post-traumatic stress disorder and attachment disturbances. SPI trainers conduct Sensorimotor Psychotherapy trainings of over 400 hours for mental health professionals throughout the US, Canada, Europe, and Australia. She is co-founder of the Hakomi Institute, past faculty of Naropa University (1985-2005), a clinician, consultant, and sought after international lecturer. Dr. Ogden is the first author of two groundbreaking books: "Trauma and the Body: A Sensorimotor Approach to Psychotherapy" and "Sensorimotor Psychotherapy: Interventions for Trauma and Attachment" (2015), both published in the Interpersonal Neurobiology Series of W. W. Norton. Her current interests include writing and developing trainings in Sensorimotor Psychotherapy for: children adolescents and families, Embedded Relational Mindfulness, culture and diversity, couples therapy, challenging clients, and the relational nature of shame.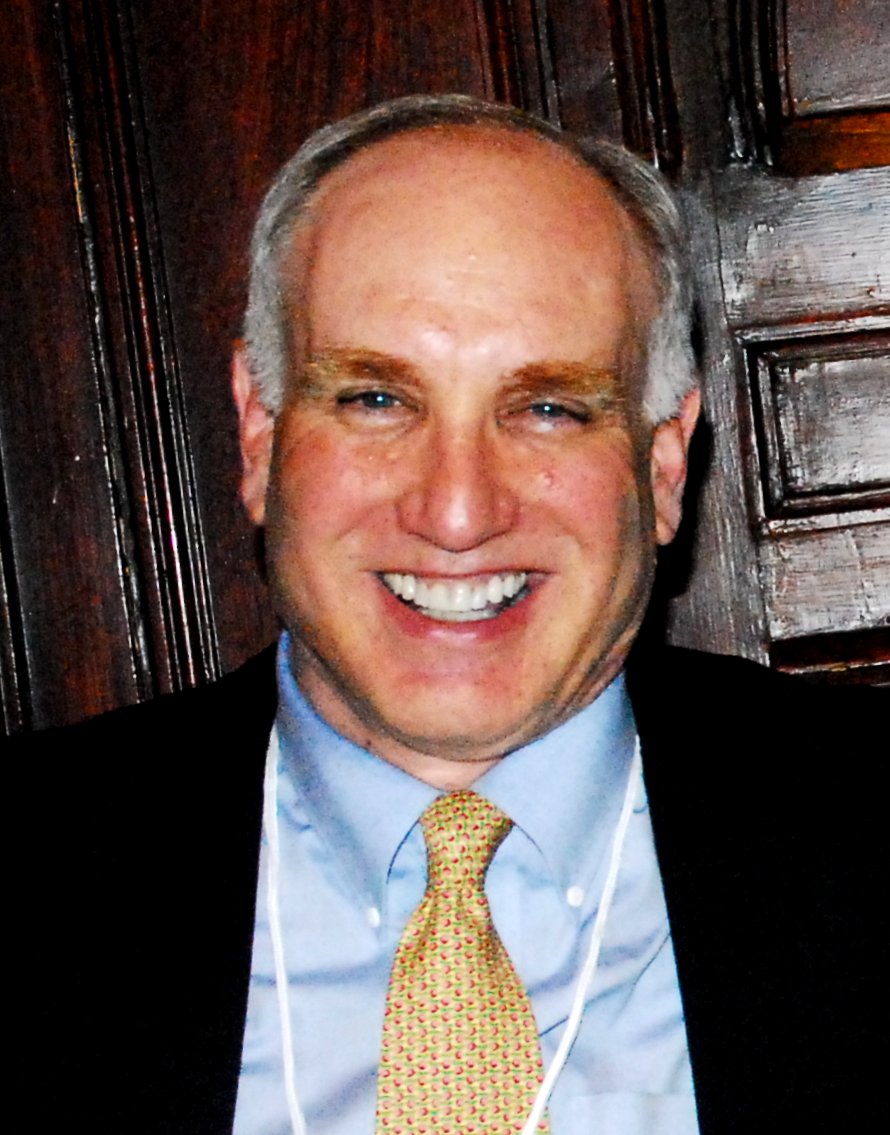 Richard D. Lane, MD, PhD
Professor of Psychiatry, Psychology, and Neuroscience,
Department of Psychiatry,
University of Arizona, Tucson, AZ, USA
Dr. Lane is Professor of Psychiatry, Psychology, and Neuroscience at the University of Arizona. A clinical psychiatrist with a PhD in Experimental Psychology (cognitive neuroscience), he is the author of over 150 articles and chapters. His research on emotion, the brain, and health has been funded by grants from NIH and multiple other sources. He is a member of the editorial boards of "Psychosomatic Medicine," is Associate Editor of "Biopsychosocial Medicine," and served as Guest Editor of a Special Issue of "Neuroimage on Brain-Body Medicine" in September 2009. He is a Past President of the American Psychosomatic Society, a Distinguished Fellow of the American Psychiatric Association, an elected member of the American College of Neuropsychopharmacology, and an Honorary Fellow of the American College of Psychoanalysts. He has been continuously listed in Best Doctors in America since 1997 and is the recipient of seven awards for teaching and mentoring.




Peter A. Shapiro, MD
Professor of Psychiatry,
Consultation-Liaison Psychiatry Service,
New York Presbyterian Hospital-Columbia University Medical Center, New York, NY, USA

Dr. Shapiro is Professor of Psychiatry at Columbia University Medical Center and Director of the Psychiatry Consultation-Liaison Service. He is a past president of the Society for Liaison Psychiatry, the Academy of Psychosomatic Medicine, and the American Psychosomatic Society. His academic interests include depression, somatic symptom disorders, stress and the cardiovascular system, and psychiatric education. He is the author of over 60 peer-reviewed publications and 18 book chapters.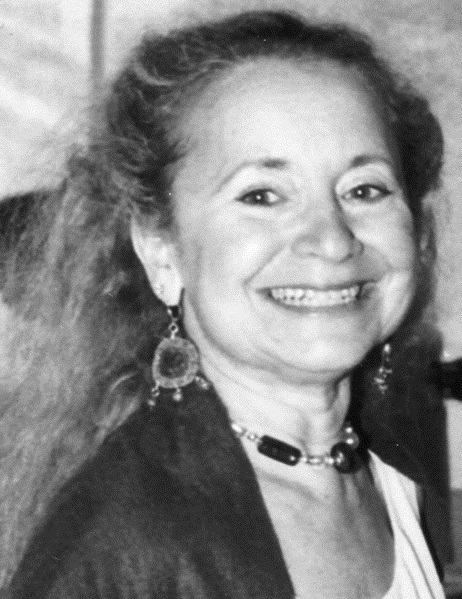 Sue A. Shapiro, PhD
Faculty, NYU Postdoctoral Program in Psychotherapy and Psychoanalysis;
Founder and Director Emeritus, Trauma Center, Manhattan Institute for Psychoanalysis, New York, NY, USA
Dr. Shapiro is a clinical psychologist and psychoanalyst who has been in private practice since 1978. She has a longstanding interest in the integration of physiological and psychological understanding of individual development and her adult patients' presenting symptoms. Following her internship at McLean Hospital and her years as an assistant unit chief at Kingsboro Psychiatric Center she developed an interest in working with people suffering from severe depression and bipolar disorder. Additionally in the mid 1980's she began a longstanding interest and expertise working with trauma-both adult responses to acute trauma, adults suffering from the consequences of childhood trauma, as well as people experiencing the enduring effects of intergenerational transmission of trauma. In 1989 she fought for and founded one of the first psychoanalytically oriented clinic for sexual abuse survivors. Many of these patients presented with both longstanding physical pain and autoimmune disorders. Dr. Shapiro's personal experience exploring various forms of body oriented therapies led to an interest in incorporating various nonverbal interventions in her clinical work including EMDR, Mindfulness, Breath work and Somatic Experience. Her 1996 paper, "The Embodied Analyst in the Victorian Consulting Room" published in Gender and Psychoanalysis, opened the way for relational psychoanalysts' attention to and exploration of patient and analyst's bodily experience during traditional verbal treatment. She is an Assistant Editor for Studies in Gender and Sexuality, and Contemporary Psychoanalysis, founding member and Faculty at Contemplative Studies Project and a Board Member of Ferenczi Center, New School for Psychoanalysis.