Frank da Cruz
Bronx NY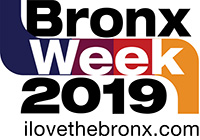 The 46th annual Bronx Week Festival and Parade, May 19, 2019, the culmination of Bronx Week, hosted by Bronx Borough President Rubén Díaz Jr., featuring Bronx schools and community groups, youth groups, health care providers, the 2019 Bronx Walk of Fame inductees and thousands of other people who make the Bronx the best place to be. With food stands, vendors, DJs, and live entertainment.
El 46º Festival y Desfile de Semana Bronx, 19 de mayo de 2019, 11:30am, culminando la Semana Bronx (10-19 de mayo), organizado por Rubén Díaz Jr., Presidente del Condado de El Bronx, presentando escuelas y grupos comunitarios del Bronx, los eligidos al Bronx Paseo de la Fama, y los miles de personas que hacen del Bronx el mejor lugar por donde estar. Con puestos de comida, vendedores, DJs y artistas en vivo.
Note: Anybody who would like to supply information about the pictures or make corrections to the captions, just send me an email.