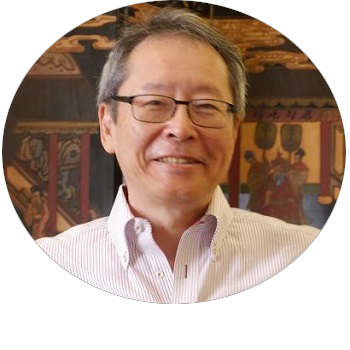 Haruo Shirane, Shincho Professor of Japanese Literature and Culture and chair of the Department of East Asian Languages and Cultures at Columbia University, teaches and writes on premodern and early modern Japanese literature and culture, with particular interest in prose fiction, poetry, performative genres (such as storytelling and theater), and visual culture.
He is finishing a book called Media, Performance, and Play: Japanese Culture from Outside In, which focuses on the role of manuscript culture, media, vocality, and performance, viewing cultural processes from the social periphery. Japan and the Culture of the Four Seasons (Columbia University Press, 2012) explored the cultural constructions of nature across a wide spectrum of literature, media, and visual arts from the ancient period to the modern. Most recently, he has coedited Monsters, Animals, and Other Worlds: A Collection of Short Medieval Tales (Columbia University Press, 2018); Reading The Tale of Genji: The First Millennium (Columbia University Press, 2015); and Cambridge History of Japanese Literature (Cambridge University Press, 2015).
Haruo Shirane awarded the first NIHU International Prize in Japanese Studies
Haruo Shirane has been selected as the first recipient of the prestigious NIHU International Prize in Japanese Studies. The prize recognizes Shirane, professor of Japanese literature and culture at Columbia University, for outstanding achievement in Japanese studies (defined as the fields of Japanese history, literature, linguistics, folklore, ethnology, and environmental studies) and for major contributions to the development of Japanese scholarships overseas. NIHU consists of the National Museum of Japanese History, National Institute of Japanese Literature, National Institute for Japanese Language and Linguistics, International Research Center for Japanese Studies, Research Institute for Humanity and Nature, and National Museum of Ethnology. Earlier this year Shirane was awarded the 26th Yamagata Banto Prize, Osaka's International Cultural Award.