The almost four-decade history book of Afghan refugees' lives in Iran is written with different tones. But the part on repatriation has probably the most complex narrative. Iran government sometimes has warmly embraced its troubled neighbors while sometimes ignored all their troubles and took policies on forceful repatriation.
Though, the most recent chapter seems to be more inclusive, by forceful repatriation of the past decade giving way to attempts aimed at keeping Afghans gain a legal stay in Iran.
To understand repatriation of Afghan refugees from Iran, merely focusing on Afghanistan's safety and security is not enough. There are many other contributing factors.
During the past four decades, Iran has undergone many crises which naturally affected the country's foreign policy. Different reasons including a revolution - which changed its political system, an eight-year war with Iraq – which brought even more refugees to the country, and heavy international sanctions have forced the governments in Tehran to make different policies for Afghan refugees and their repatriation.
The first wave of Afghans moved back home in 1993. About 600,000 returned to Afghanistan, over 300,000 of them did so under the repatriation program that was coordinated by the UNHCR.
In the following years, the focus remained more on voluntarily return. Afghans were encouraged to return with incentives like repatriation packages. For example, in 2000, Iran and UNHCR signed an agreement, based on which Afghan refugees who wanted to repatriate would receive the equivalent of $40 and 50 kg of wheat. The International Organization for Migration (IOM) would also provide transportation.
After 2001, by the end of Taliban's rule in Afghanistan and the installation of an internationally supported interim government in Kabul, UNHCR altered its program in Iran to facilitate Afghans' repatriation. From the beginning of March 2002 till the end of September 2004, some 770,643 Afghans left Iran to go home through the implementation of this tripartite agreement.
Ahmadinejad Administration and Afghan Repatriation
When Mahmoud Ahmadinejad took office in 2005, Tehran followed a very strict repatriation policy. Ahmadinejad's administration believed that Afghans damaged the economy of the country by using subsidized services and taking over the job market. Sanctions had damaged many Iranian industries and employers would pursue lower costs. Iran's Interior Minister at the time, Mostafa Pour Mohammadi, asked Afghans to exchange their property for cash and pack their bags to leave.
To accelerate the process of repatriation, Iran's Ministry of Labor at the time issued around $286,714,285 in fines to domestic employers who had employed 150,000 Afghans without work permits. Despite the heavy fines for hiring undocumented Afghans and incentives to replace them with Iranians, employers still preferred Afghans' hard-working and cheap workforce over Iranians.
According to UNHCR, more than 36,000 Afghans were returned from across Iran within 10 days in April 2007. In May, protests took place in front of Afghanistan's Foreign Ministry and Iran's Embassy in Kabul, criticizing Iran's repatriation policy. International bodies like UNHCR also condemned Iran's forced repatriations.
Later, in 2008, Iran moderated its policy after Afghanistan asked for a break in repatriation during the winter time as there was no infrastructure to accommodate the new arrivals in the cold weather. Tehran accepted, but asked Kabul to prepare the groundwork to receive the rest of its nationals after winter. However, repatriation was never resumed in that way.
By the end of Ahmadinejad's second term and Hassan Rouhani's presidency, Iran assured that it had no plan to repatriate Afghans.
Policy Changes Under Rouhani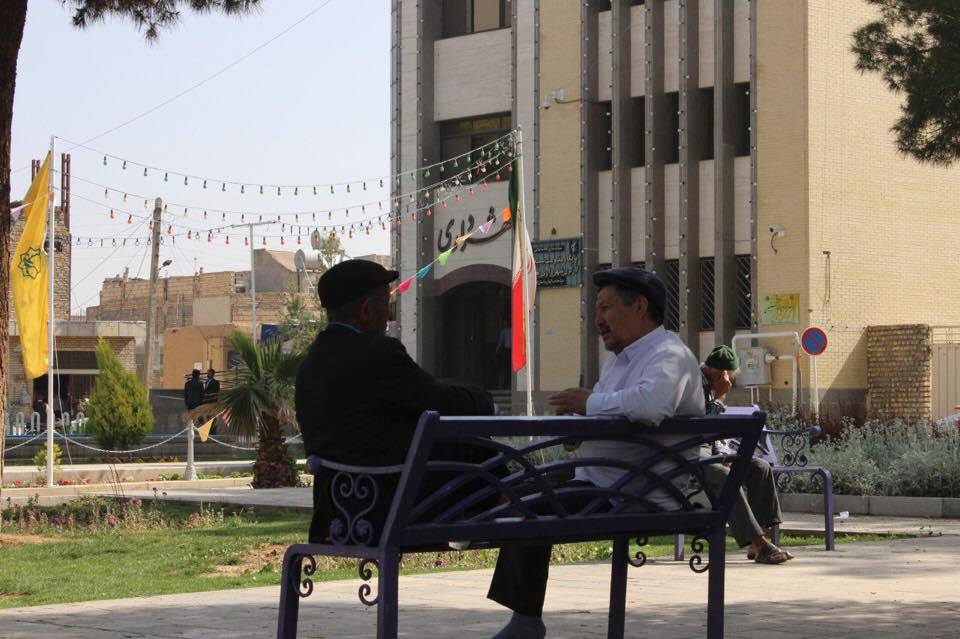 "We shouldn't mistreat Afghans... We returned them to their country and after a while we noticed that the livestock and brick industries of our country faced problems," said General Esmaeil Ahmadi Moghaddam in September 2013. Such statements showed that Iranian authorities have recognized the effect of Afghan refugees on their national economy.
In April 2016, President Rouhani met with Abdullah Abdullah, Chief Executive of the Islamic Republic of Afghanistan, on the sidelines of the Organization of Islamic Cooperation. Rouhani said that Iran has no plan for forceful repatriation of Afghans and would try to get all immigrants in Iran legally registered.
The census that Iran has started implementing in two phases since three months ago might be the first step towards what the Iranian President promised Afghanistan's Chief Executive.
To read about the new census on undocumented Afghans in Iran, click here.