CUNO en Español
Columbia University Neuroscience Outreach is launching a new initiative to bring science closer to the Spanish-speaking community in NYC. These initiatives range from free talks for all audiences, to workshops about the wonders of the brain across NYC schools.
The Ciencia en Español talk series will feature an all-Spanish presentation from a Columbia scientist, followed by a tour of the lab. These presentations are meant for everybody who wants to learn more about the mysteries of the brain! Whether you are a high school student or a senior citizen, you will leave these talks understanding a little bit more about what makes us human.
Upcoming Events:
Feria del Cerebro/Bilingual Brain Fair
Time/día y hora: March 15, 2018 from 3pm - 6pm 15 de marzo del 2018, de 3pm - 6pm
Location/lugar: Milstein family lobby (1st floor of VEC 104 Haven Ave, New York, NY 10032 Glass building near Haven Ave. and 172nd St. intersection Milstein family lobby (1er piso del Vagelos Education Center) 104 Haven Ave, New York, NY 10032 Edificio de vidrio en la intersección de Haven Ave. y 172nd St.
Registration/inscripción: Free, open to all Gratis, abierto a todos
Audience/audiencia: For all ages Para todas las edades
Information/información: Want to know more about how your brain works? Come to the bilingual brain fair! We will have various games where you can learn all about what makes our brain special. Prepare to have fun in English and Spanish, all ages welcome! ¿Quieres saber más sobre tu cerebro? ¡Ven a nuestra feria científica! Tendremos varios juegos donde podrás descubrir lo especial que es nuestro cerebro. Prepárate para divertirte en inglés y en español, ¡todas las edades están invitadas!
Past Talks:
Anita Burgos, PhD - "¿Qué ocurre en el cerebro cuando sentimos dolor?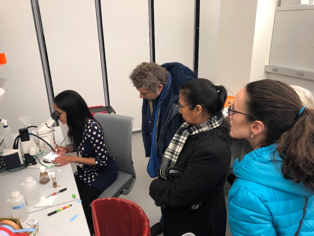 Carlos Rueda, PhD - "El cerebro hambriento: La importancia del azucar para un correcto desarrollo cerebral." - In collaboration with ECUSA (Spanish Scientists in the US).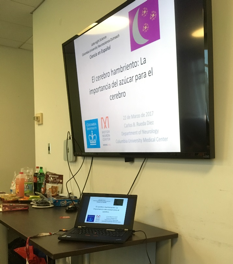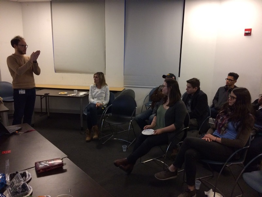 Past Workshops:
We have collaborated with ECUSA and with the Education Office of the Consualte General of Spain to bring Neuroscience workshops in Spanish to bilingual schools across New York City. If you are interested in hosting one of these workshops, please email Andres Villegas at av2686@cumc.columbia.edu.
United Nations International School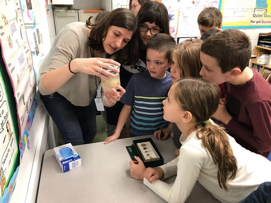 Dos Puentes Elementary School: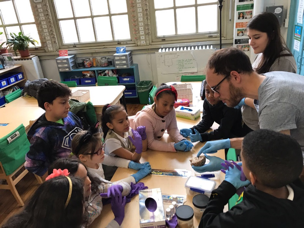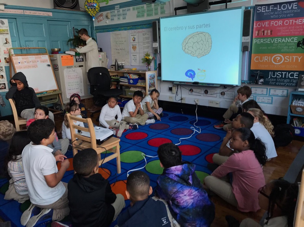 Organizers:
Andres Villegas (av2686@cumc.columbia.edu)