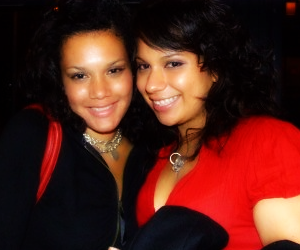 Student Clubs
Columbia Queer Alliance (CQA)
Columbia Queer Alliance (CQA) is the oldest lesbian, gay, bisexual, transgender, questioning and queer collegiate student organization in the United States.  Since our founding in 1967, we have continued to stand up, speak out, and organize for queer students and their allies by facilitating on-campus educational workships, open forums, speaker series, and social events.  We recognize the diverse and multiple needs, interests, and identities of our constituency while remaining ever committed to fostering a cohesive, unified queer community at Columbia University.  Membership is open to all Columbia students and affiliates.
Everyone Allied Against Homophobia (EAAH)
Everyone Allied Against Homophobia (EAAH) is Columbia University's anti-homophobia taskforce and queer political activist group. We work to fight homophobia, transphobia, and other forms of oppression within the CU community and beyond. EAAH has meetings every Tuesday @ 9pm.
[Website] - [Email]
Gayava
(גאווה, pride) - [also, Gay + ahava (אהבה, love)] is the Jewish gay, lesbian, bisexual, transgender and allies group at Columbia/Barnard. A safe environment for undergrad and grad students to socialize as members and allies of both the Jewish and LGBT communities, Gayava also works to foster awareness of LGBT issues in the greater Jewish community.
[Email]
GendeRevolution
GendeRevloution is the main trans group on campus.
Proud Colors
Proud Colors is the main group for queer students of color.
Q
Q promotes the visibility of lesbian, gay, bisexual, transgender,
intersex, queer, questioning, two spirit, genderqueer, pansexual,
omnisexual, and allied women at Barnard and Columbia. The group creates a
cohesive queer women's community through participation in and initiation
of recreational and educational projects in the university and greater
community. The group devises and executes direct action campaigns to
increase awareness and sensitivity to issues specific to queer women. Q is
committed to exploring connections between discriminatory issues and
increasing awareness. Q Executive Board plans programs, organizes events,
and makes decisions pertaining to said programs and events. Q generally meets Wednesdays @ 9pm at 101 Barnard Hall.
[Email]
Queer Leaders' Caucus (QLC)
The Queer Leaders' Caucus is an adhoc group of queer student leaders who meet to better plan and organize campus wide queer events as well as connect to their own events. If you'd like to receive emails on open QLC meetings, please sign up to be on the listserv through the following email. QLC is not a recognized group but rather a coalition of students.
[Email]
Queer Awareness Month
QuAM seeks to raise awareness and the visibility of the LGBT community both at Columbia and across the nation. Events during the month look at the queer community, its members, and the intersection of LGBT issues, individuals, and life with all aspects of society around the world.
Stephen Donaldson Lounge Comittee (SDLC)
The Stephen Donaldson Lounge Comittee is a small group of elected leaders which meet to organize lounge hours and maintain the Stephen Donaldson Lounge, located in the basement of Furnald.
[Email]

Programs
Columbia Mentoring Initiative (CMI)
In an effort to facilitate an engaged campus environment that actively and collectively address many areas of diversity, including race and ethnicity, sexual orientation, socioeconomic status, and gender identity/ expression, ACOP has formally been integrated into a larger mentoring structure (CMI) within the Office of Multicultural Affairs. ACOP will expand to include the LGBTQ community, Arab/Middle Eastern/Muslim community, and the Native American community. The CMI will work closely with Columbia Pride to provide mentoring to the LGBTQ student community at Columbia University. ACOP will also work closely with University Alumni Relations to identify additional alumni networks to serve Columbia's diverse student body.
Gay Health Advocacy Project (GHAP)
From its inception, GHAP has recognized the connections between physical health and social and psychological well-being. In addition to developing an intensive training program for the volunteer Advocates who carry out pre- and post- HIV antibody test counseling, GHAP has sponsored support groups , conferences, a mentoring program, educational talks, and workshops for the Columbia community. [Website]
Office of Multicultural Affairs (OMA)
Responding to the needs of our diverse undergraduate student body, the CC & SEAS Office of Multicultural Affairs aims to promote an inclusive university climate by acting as an educational resource that prepares students to succeed in a heterogeneous and ever-changing society. The Office provides a supportive environment for intercultural communication, constructive interaction and mutual understanding. [Website]