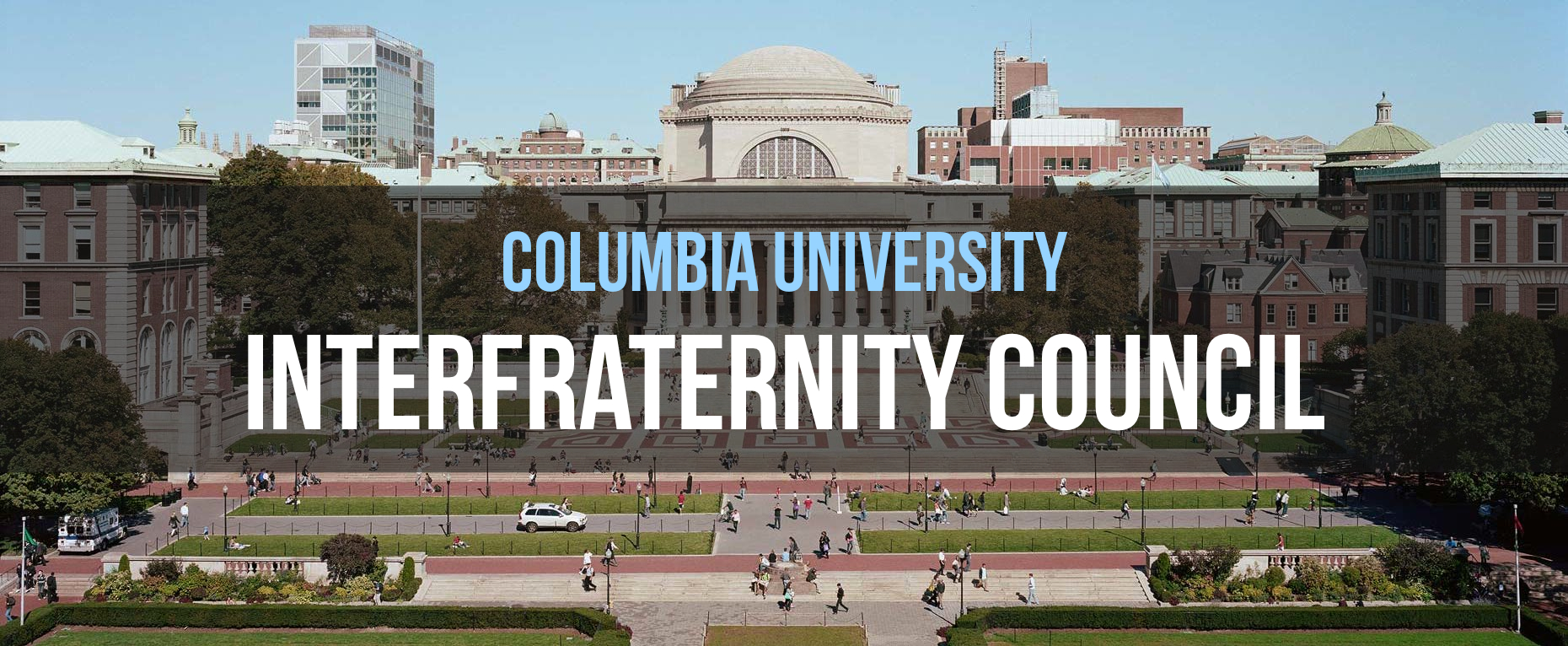 Introduction
Rush Contacts
Alpha Delta Phi: Seth Eaton (ste2108@columbia.edu)

Alpha Epsilon Pi: Ari Hirsch (abh2166@columbia.edu)

Beta Theta Pi: Sam Kececi (slk2172@columbia.edu)

Delta Sigma Phi: Andrew Penn (asp2202@columbia.edu)

Phi Gamma Delta: Alex Swanson (dds2148@columbia.edu)

Kappa Delta Rho: Jake Killingsworth (jdk2167@columbia.edu)

Pi Kappa Alpha: Rahil Patel (Rmp2177@columbia.edu)

Sigma Chi: Casey Mariucci (cmm2362@columbia.edu)

Sigma Nu: Michael Fagundo (mjf2182@columbia.edu)

Sigma Phi Epsilon: Nicholas Liu (ntl2108@columbia.edu)

Zeta Beta Tau: David Lalo (djl2178@columbia.edu )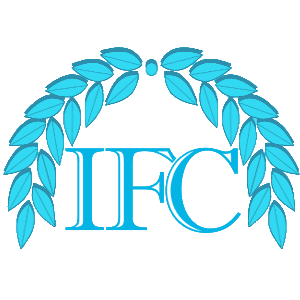 Welcome!
Welcome to the official website of the Interfraternity Council at Columbia University. Here, you will find information about the Interfraternity Council and the 11 national fraternities on campus that fall under its governance. The Interfraternity Council (IFC) is the student-run governing board that regulates and unifies the fraternities and communicates with the larger community to promote a positive image for fraternity life on campus.
Comprising over 500 men, the fraternal system at Columbia consists of a large and growing portion of the overall student body. Our chapters are committed to the principles of scholarship, philanthropy and service, leadership, brotherhood, and development, as echoed in the Columbia University Fraternity and Sorority Statement of Shared Values. Becoming a member of a fraternity is a rewarding, life-long commitment. With 11 Interfraternity Council chapters on campus, there is a diversity of interests represented by each of our chapters. Each fraternity provides a unique experience, but all strive to maintain a group of determined, motivated young men. A fraternal brotherhood provides invaluable friendships, which serve as a strong base for social and personal development. All of our chapters remain at manageable sizes, which cultivate more meaningful brotherhoods.
Fraternity and sorority life promotes high academic standards as well as fulfills a commitment towards philanthropic pursuits. Chapters in the IFC collaborate with the other fraternities and sororities in the Intergreek Council (IGC) in addition to many other organizations on campus to undertake philanthropic and community service endeavors. Additionally, the IFC and IGC partner up with campus service initiatives such as Relay for Life and Columbia Community Outreach for events that promote Greek-wide bonding and reinforce a positive presence in the community.
Please use this site as a resource to become familiar with the fraternity system at Columbia. Feel free to contact our president at jsz2106@columbia.edu if you have any questions or concerns. We appreciate the continued support of our members, peers, administration, and neighborhood that allows for such a thriving community!
We welcome you to visit these related links:
Chapters
About the IFC
Overview
The Interfraternity Council is the governing body of the 11 national fraternities at Columbia University. Led by its five executive board members, the council meets monthly with the 11 chapter presidents and representatives from each fraternity to discuss and vote on matters related to the IFC. The IFC governs chapters that are predominantly male, with the exception of one chapter, the Alpha Delta Phi Society, that is co-educational.
The IFC's mission was developed in accordance with objectives outlined by the North-American Interfraternity Conference (NIC). Its purpose is to serve as a resource for the fraternal system in the development of fraternity men in the areas of scholarship, leadership, brotherhood, and service. To that end, the IFC develops projects and policy to foster inter-Greek relations, promote academic excellence, and advocate for the Greek community on Columbia's campus. The IFC additionally serves as a financial resource for its fraternities. Recognizing those fraternities that are in good standing with Fraternity and Sorority Life and the University, the IFC will grant co-sponsorships to support events that it views to be in line with the Statement of Shared Values.
The Interfraternity Council is part of the larger governing board, the Intergreek Council (IGC). The Intergreek Council is made up of three sub-councils: the Interfraternity Council, the Panhellenic Council, and the Multicultural Greek Council. While Columbia has a rich history of fraternity life, it lacked an IFC until 2008 - a cardinal feature of thriving Greek systems around the country. In December of 2007, the Intergreek Council developed into the three sub-councils. As part of the IGC, the IFC works closely with the other sub-councils as well as other student governing bodies and the Columbia administration to support the academic and social goals of the university. The IFC addresses fraternity-specific concerns and fosters cooperation between Columbia's fraternities. Additionally, the IFC helps to coordinate Greek-wide programming events with the other sub-councils of the IGC, including the annual Intergreek Council formal, Relay for Life, and the New Student Orientation Program Meet and Greet.
Statement of Shared Values
The Interfraternity Council proudly stands behind the values stated in the Columbia University Fraternity and Sorority Life Statement of Shared Values. Recognizing everything the fraternal bonds have done in influencing and supporting our paths in life, we present the Statement of Shared Values:
The fraternity and sorority community at Columbia University strives to foster a holistic collegiate experience that will strengthen a commitment to life-long membership and our alma mater.
We believe that through our dedication and promotion of social consciousness we greatly contribute to the creation of a vibrant cultural community that emphasizes diversity, inclusiveness, and mutual respect. We are values based organizations and, through our actions, we embody these ideals and inspire others.
Leadership. Scholarship. Empowerment.
Greek Judicial Board
The Greek Judicial Board is the judicial body comprised of members from the Interfraternity Council, Panhellenic Council, and Multicultural Greek Council chapters that was established to ensure excellence and promote cooperation in Columbia's Greek community. It acts upon reports of alleged chapter misconduct and holds weekly hearings that parallel the Dean's Discipline process. The goal of these hearings is to facilitate a student-led adjudication of Fraternity and Sorority policy violations.
The Chair of the Greek Judicial Board, part of the Associates Board of the IGC, leads the Judicial Board and is elected by the chapter delegates at the end of each calendar year at the Intergreek Council meeting. The Chair of the Greek Judicial Board helps to select six additional members with the help from Judicial Affairs deans and the Associate Director of Fraternity and Sorority Life. An application and interview process ensures that the Judicial Board members are both qualified and dedicated. Each week, the Board meets to hear reports of alleged policy violations filed by Columbia community members. All parties involved have a chance to speak and ask questions. Afterwards, the Board deliberates and submits written decisions. These decisions will ultimately determine which chapters are in good standing with the IGC.
Although the Greek Judicial Board often recommends certain sanctions in response to violations, it is by no means a purely punitive body. It seeks not only to ensure adherence to Fraternity and Sorority Life, Columbia University, and New York state regulations, but also to resolve inter-Greek conflicts and improve the public image of the Greek system by promoting responsible, cooperative behavior. To that end, the Board tries to develop creative solutions in tandem with Columbia administrators and Greek organizations to maintain high standards in doable ways.
The Greek Judicial Board has become a prime example of student autonomy and self-governance on Columbia's campus. We believe the Greek Judicial Board will remain an important part of our vibrant Greek community for years to come.
For more information, please contact the IGC Judicial Board Chair at jgr2141@columbia.edu.
Executive Board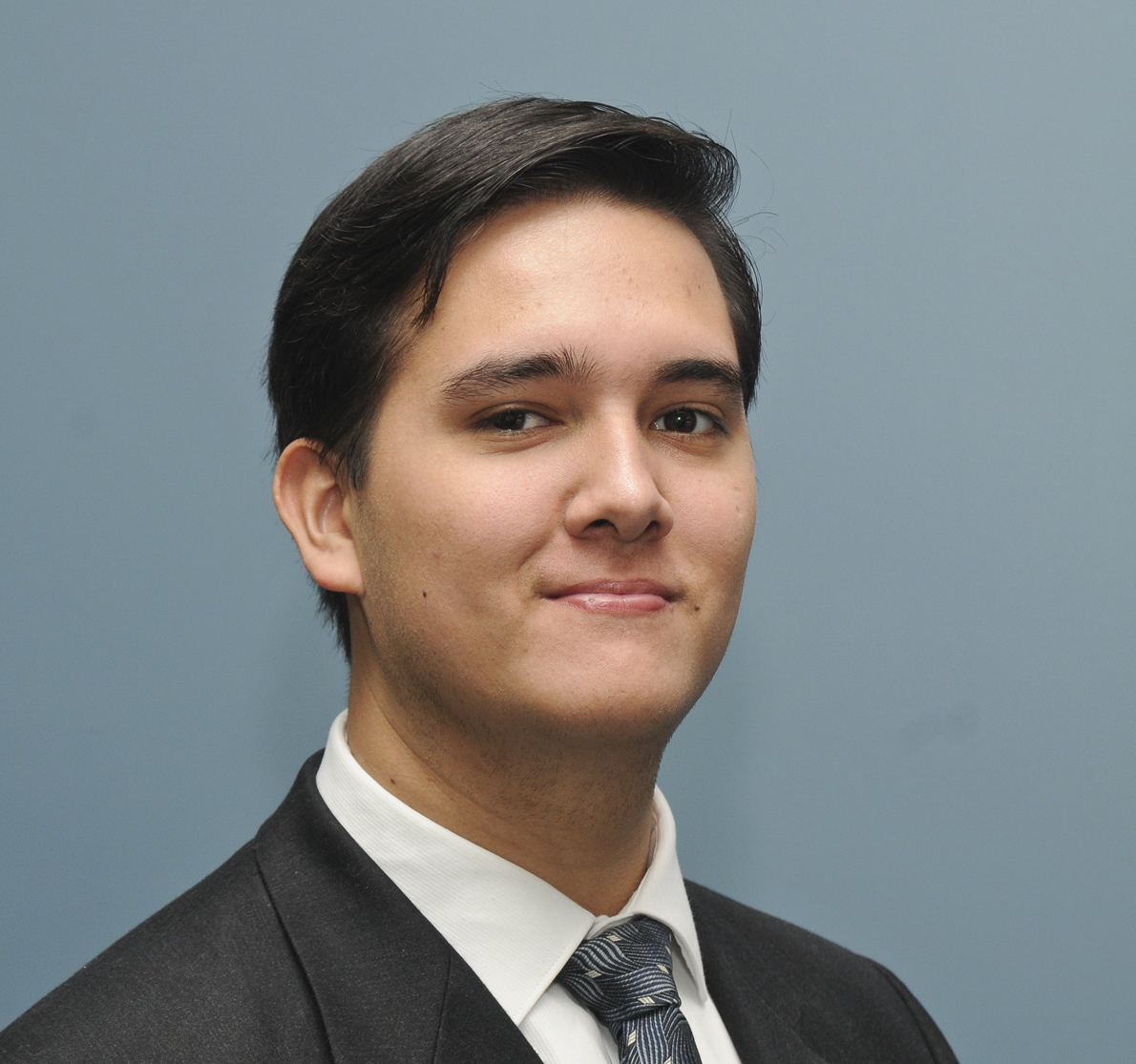 Steven Hyland
VP-Programming
Alpha Epsilon Pi
SEAS '19
Jacob Zucker
President
Sigma Nu
CC '19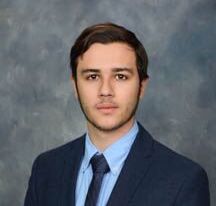 Martin Munoz
VP-Administration
Phi Gamma Delta
CC '20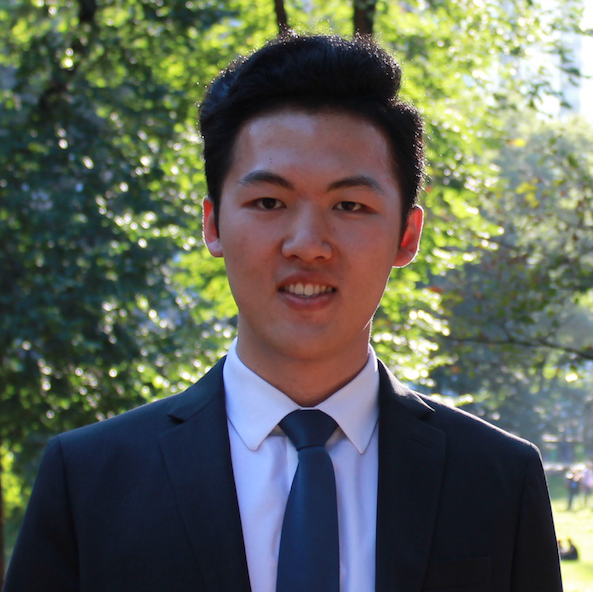 Quincy Meng
VP-Finance
Sigma Nu
CC '19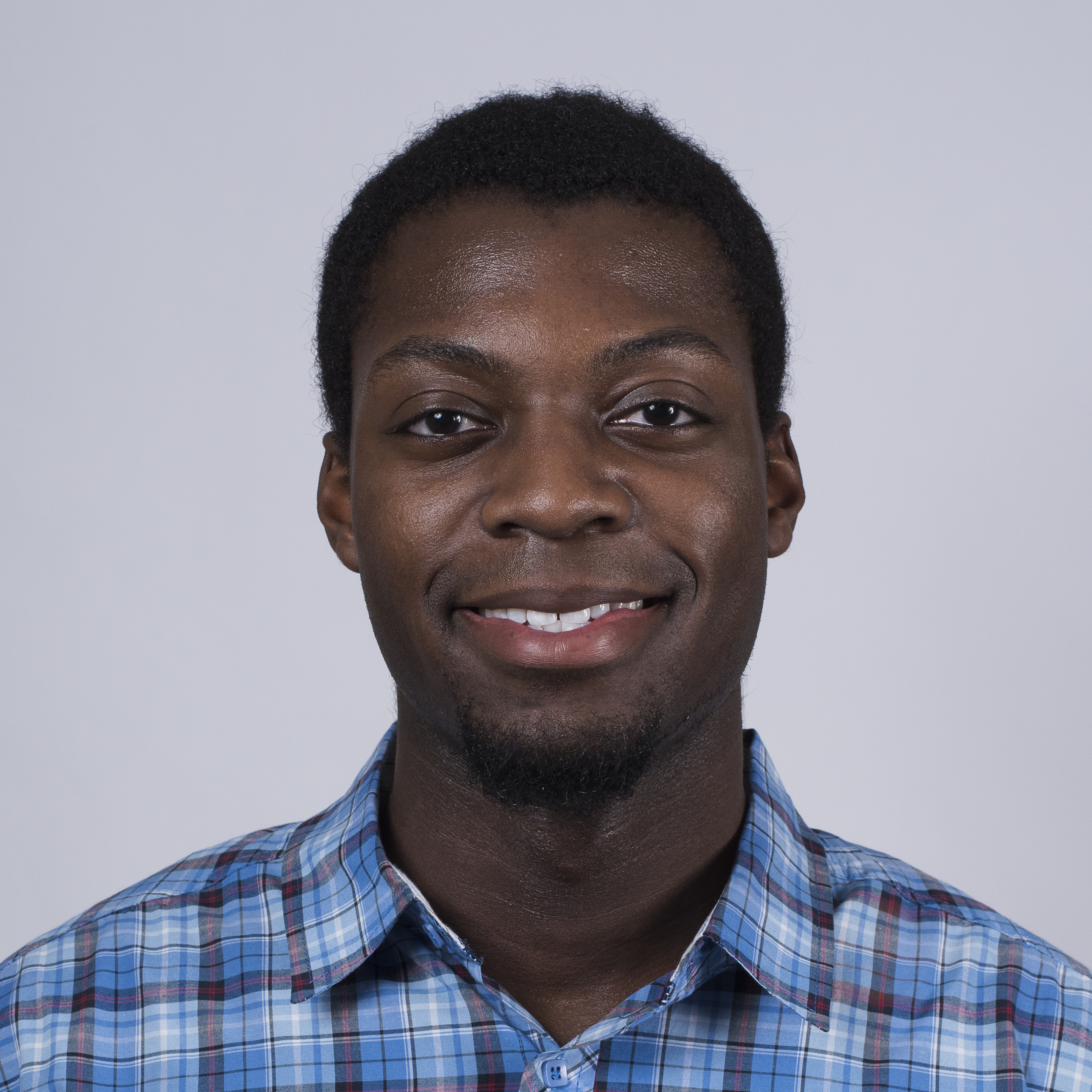 Kwabena Ayim-Aboagye
VP-Community Relations
Sigma Phi Epsilon
CC '20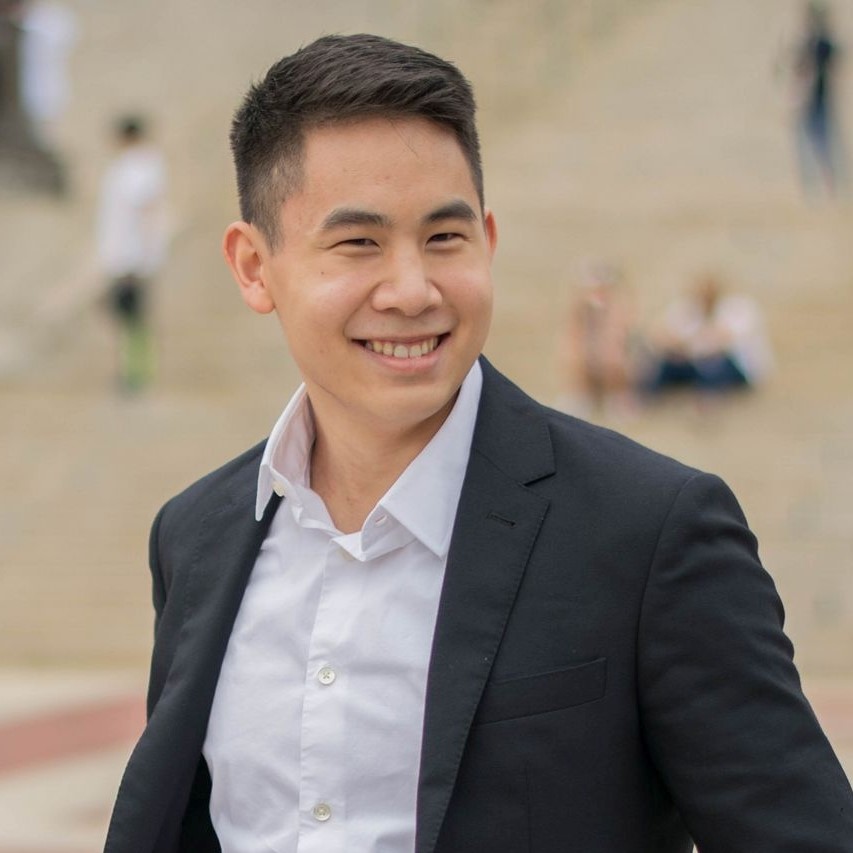 Eric Ng
Honor Court Chair
Zeta Beta Tau
CC '19
Our Neighbors
The members of the Executive Board of the Interfraternity Council at Columbia University are strongly dedicated towards establishing expectations on appropriate behavior and respectful relations with our Morningside Heights community, with a strong emphasis on providing viable and fair solutions. This can relate to, but is not limited to, monitoring of social events and levels of noise heard from within and outside these social events. The IFC at Columbia University has embarked on the monumental task of establishing an effective and communicative relationship between the residents of the Morningside Heights Community and the residents of the fraternity brownstones of Columbia University. With this goal in mind, the position of VP Community Relations was added to the IFC Executive Board to address these concerns.
To promote and foster such a healthy relationship, we ask that when a resident(s) files a noise complaint that it:
Is constructive and detailed,
States the location of the noise (i.e. the location of the house that the noise is coming from - street and house number, etc.), and
Provides any related observations and details (e.g. time the noise started and ended).
With such information provided, you can expect a prompt response from the IFC VP-Community Relations after the complaint is filed and registered. Importantly, if the proper details are not filed and stated in the initial reports, the initial response from the VP Community Relations will be one asking a series of important and informative questions. The IFC VP Community Relations can be reached via email at ka2607@columbia.edu. Please also feel free to reach out with any other questions, suggestions, or concerns. We hope to facilitate a positive and open dialogue with our community.
Rush
Why Join a Fraternity?
Fraternities provide a unique, enriching experience both during your college years and as an alumnus. As you may be exploring many exciting extracurricular opportunities at Columbia, we especially encourage you to consider joining a fraternity in the IFC. Becoming a fraternity man gives you an experience that most other organizations cannot - a life-long brotherhood. A brotherhood is a social network of men who support each other through common interests that continues beyond the undergraduate years as an eternal bond.
Today, with 11 fraternities and over 500 members, the fraternity community at Columbia is as strong as it has ever been. The fraternity and sorority community at Columbia consists of approximately 15-20% of the student body - a significant portion of the undergraduate population. It is an intimate community that welcomes people from all backgrounds, with each organization representing a diversity of interests. Fraternities have been present on campus for over a hundred years, and the number of students involved in Greek life continues to grow each year. Being a member of the Greek community gives students the ability to meet and socialize with members not only from their own organization, but also with members from other fraternities and sororities at various events throughout the semester as well.
A brotherhood promotes excellence in all areas of one's undergraduate career. IFC fraternities pride themselves on their philanthropy, scholarship, tradition, and integrity. Our organizations boast campus leaders in every field, such as student government, CU athletics, cultural organizations, pre-professional societies, and community service-based clubs. Members in all of our organizations are consistently recognized for their academic, athletic, and philanthropic achievements. Fraternities provide a great source of academic support throughout one's undergraduate career. Whether this means gaining advice from older brothers on different classes and majors, or spending time in the library with fellow fraternity members, a fraternity serves a strong academic resource. Fraternity men can always be found doing service for their community through semesterly philanthropic events. In terms of athletics, many fraternity members are also members of varsity sports teams, such as football, basketball, swimming, baseball, and rowing. Some fraternities even create teams that compete in the intramural sports league. In addition to service and athletics, there are a plethora of opportunities for leadership within one's own fraternity, the Intergreek Council, and the Greek Judicial Board.
Not every current fraternity man at Columbia came to Columbia knowing that he was going to join a fraternity. However, after meeting the brothers at various recruitment events, many have gained a completely new perspective on what fraternity life is like here at Columbia, which certainly defies many stereotypes. Most often people say that it has turned out to be one of the most rewarding experiences of their time at Columbia. We hope that you will look into our chapters and find one that is right for you!
The Rush Process
Rush is the period of time before bids are given when prospective fraternity members can look into the different fraternities. During this time, which usually consists of the first three weeks in the beginning of each of the fall and spring semesters, fraternities hold rush events to recruit new members. This should give a prospective member time to meet the brothers and see what fraternity life is all about. At the end of the rush period, the prospective fraternity member may receive a bid from the fraternity that he was looking into, which is an invitation to join the fraternity. Should he choose to accept the bid, he must reject any other offers from other fraternities. Rush is a non-binding process, so the student may choose not to accept any bids, and may reconsider rushing in a later semester.
At this time, Columbia does not have a formalized rush process for IFC fraternities, although there are several arranged Meet and Greet events. Each fraternity hosts its own recruitment events, so prospective members should seek out chapter Facebook pages and websites to find out when those events are being held. Alternatively, prospective members should feel free to contact the IFC Executive Board if they need any help finding out rush schedules or being put in contact with any of the fraternities.
In accordance with the Office of Residential Programs- Office of Fraternity and Sorority Life, Columbia fraternities must abide by a dry recruitment policy, which means that no alcohol may be present at rush events in any capacity. A man should choose to join a fraternity not based on whether alcohol is present, but rather on the types of brothers that he meets and the connections that he establishes. If alcohol is present at an event, then the organization is breaking the rules that have been established the North-American Interfraternity Conference.
A man is eligible to join a fraternity if he is enrolled at Columbia University as a full-time student, meeting the minimum GPA requirement of 2.50. A full-time student is defined as taking twelve credit hours per semester, excluding correspondence courses and courses at other universities.
Anti-Hazing Policy
Columbia fraternities abide by a strict no-hazing policy. Some examples of hazing situations may include any type of physical brutality; any activity involving consumption of food, liquid, alcoholic beverage, liquor, drug, or other substance which subjects the student to an unreasonable risk of harm; any activity that intimidates or threatens the student with ostracism, that subjects the student to extreme mental stress, shame, or humiliation; or any activity that induces, causes, or requires the student to perform a duty or task which involves a violation of the law. Hazing is prohibited by Columbia University and New York State Law. Please immediately inform the IFC Executive Board or the Associate Director of Fraternity and Sorority Life in 515 Lerner Hall if you feel that you have been a victim of hazing or are aware of any such activity.