Events
Teahouse
TASA Teahouse (Friday, November 16, 7:30pm-9pm, Diana Oval, Diana LL1) - TASA presents the biggest event of our Fall: TASA Teahouse! The coffeehouse atmosphere you've come to enjoy, but with an Asian flavor and a trip to the traditional Taiwanese past. Come join us and enjoy some awesome, FREE, scrumdiddlyumptious assortment of Taiwanese pastries, snacks, and tea (both traditional & milk)! (Facebook event)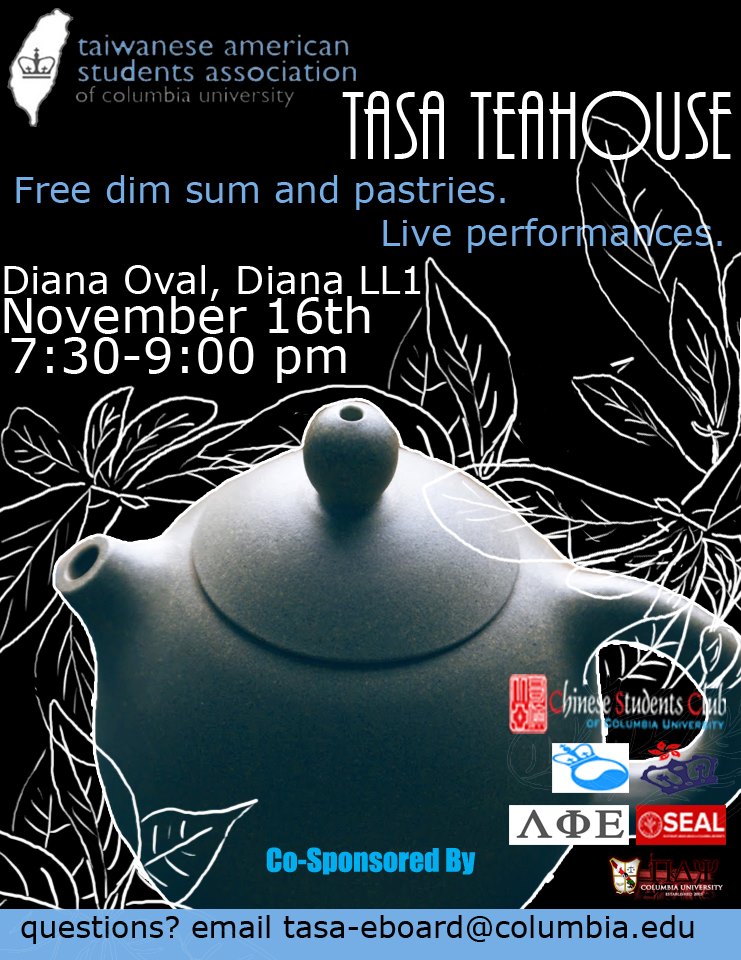 Mochi Study Break!
In the midst of the hectic midterm season, we cordially invite you to join TASA and our new OCMs in our first study break of the year! You'll find us Monday, October 17 in Lerner West Ramp Lounge.
TASA willl be giving out delicious fresh hand-made mochi (made by our own hands!), a popular Taiwanese snack, rice cake made of glutinous rice pounded into paste and molded into shapes.
For those who've never had mochi before, we promise you that these delectable sweets will be amazing!
Don't forget to tell your friends and family to come! Also see the Facebook event.