Robert E. Remez
Answers to Frequently Asked Questions about Me
1. New York, New York.
        2. Rarely.
        3. Piano and Bass Fiddle
        4. Since 1985.
        5. Not yet!
        6. "Things should be made as simple as possible -- no simpler." Albert Einstein
        7. Midnight blue.
        8. But, that was long ago... and now my consolation is in the stardust of a song.
        9. Steel-cut oats with blueberries
        10. That's romeo, echo, mike, echo, zulu.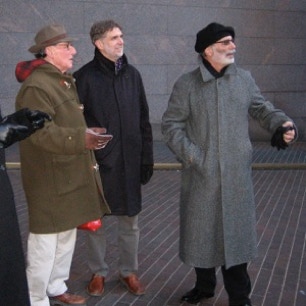 My Ideal Jeopardy Categories
   •Political economy of the leisure state
   •Jazz of the 1940s, 1950s and 1960s
   •Gastronomy
   •Napping
   •Disinfotainment
   •Reverse Psychology