About Me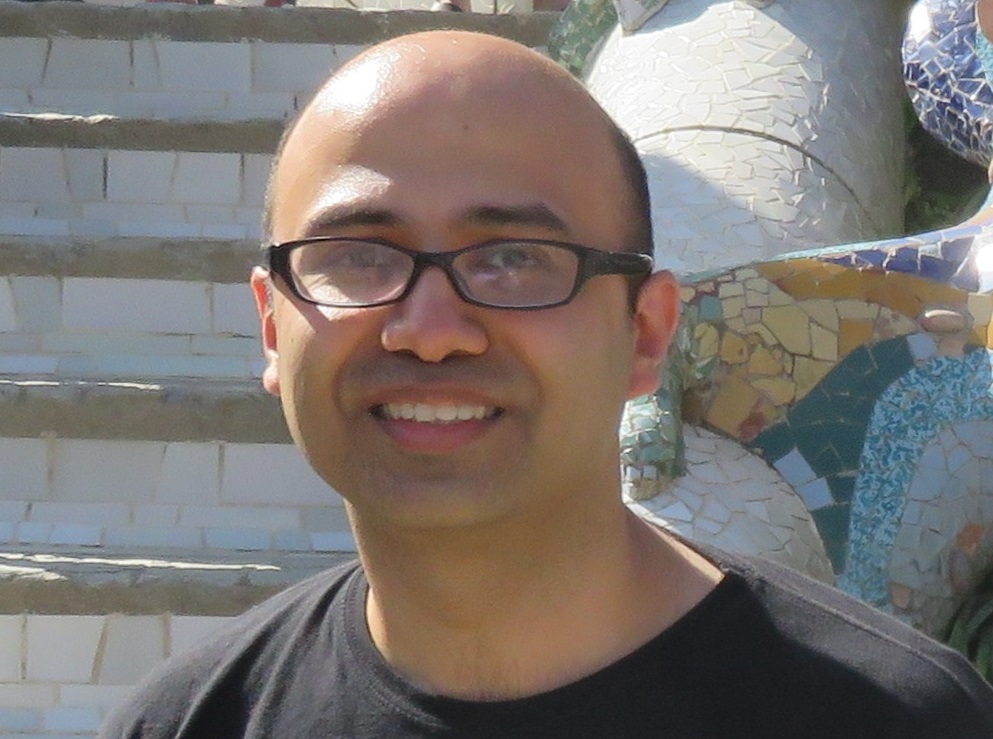 Dr. Siddhartha Ghosh Dastidar is an Associate Professor (adjunct) at Columbia University, and has taught at the Graduate School of Business and the Department of Industrial Engineering & Operations Research. He teaches courses on capital markets and investments to full-time graduate and undergraduate students, and also in the executive education program.
Sid has nearly two decades of experience in the financial services industry, both buy-side and sell-side, across asset classes and regions. As part of the Quantitative Portfolio Strategy team at Lehman Brothers and Barclays Capital in New York, he has advised large institutional clients on portfolio construction, management and risk budgeting issues. He was also the chief US equity derivatives strategist at Newedge, part of Societe Generale. He then worked as a risk manager in Brigade Capital, a USD32 billion credit alternatives asset manager, where he was responsible for coming up with portfolio construction, risk and quantitative frameworks. Sid is currently Managing Director and Head of Risk Modeling at Oaktree Capital, a USD150 billion alternatives asset manager, invested in both private and public markets. He has also worked in emerging market private equity for three years.
Sid received a Ph.D. in Finance & Economics from Columbia Business School in New York, a MBA from Indian Institute of Management Ahmedabad and an undergraduate degree in economics from Presidency College Kolkata (both in India). He holds the CFA charter and has published in top journals such as the Journal of Financial Economics and the Journal of Portfolio Management. He has presented at the National Bureau of Economic Research in Boston and at top universities globally. He is a member of the Economic Club of New York.
Updates
- New Edition available now
- Bulge-bracket Wall Street firms using the book to train analysts
- Top Universities using the book for finance courses
Highlights
❝ Well worth adding to your investments bookshelf!
Charles M. Jones, Robert W. Lear Professor of Finance and Economics and Chair, Finance Sub-division, Columbia Business School, New York
❝ Ideal for anyone needing a rapid introduction to finance and financial institutions...
Garud N. Iyengar, Chair and Professor, Department of Industrial Engineering and Operations Research, Columbia University, New York
❝ An excellent survey of financial markets, explained in concise language...
David Weisbrod, Former CEO of LCH Clearnet and Vice Chairman of JPMorgan, New York
❝ A comprehensive review of capital markets, financial industry structure and the latest theories...a handy desk reference...
Bruce D. Phelps, Managing Director, Head of Research, PGIM (Prudential Financial's USD 1 trillion investment management arm)
❝ Essential reading for anyone looking for a comprehensive introduction to investment management...
Tarun Gupta, Managing Director, AQR Capital Management
❝ Finally, a clear and concise book that uniquely marries sound theoretical constructs with close-up practical insights...
Adri Guha, Chief Investment Officer, Advanced Portfolio Management (institutional fund-of-funds)
❝ An excellent supplement to the existing textbooks about Investments...
Mikhail Chernov, Professor of Finance, Anderson School of Management, UCLA
❝ Concise, readable and up-to-date coverage of key capital markets topics...
John Kiff, Senior Financial Sector Expert, International Monetary Fund
❝ Masterful rendering of a complex subject into an easily digested elixir of finance...
Nandu Nayar, Hans J. Baer Chair in International Finance and Chair of the Perella Department of Finance, Lehigh University
❝ Excellent job of mixing finance concepts with real life examples...
Ajit Agrawal, Managing Director, Investment Research, UBS Securities LLC
❝ It feels like learning from a personal tutor....
Hayong Yun, Associate Professor of Finance, Eli Broad College of Business, Michigan State University