Xavier Sala-i-Martin's Home Page
2009 UEFA CHAMPIONS LEAGUE CHAMPIONS: FC BARCELONA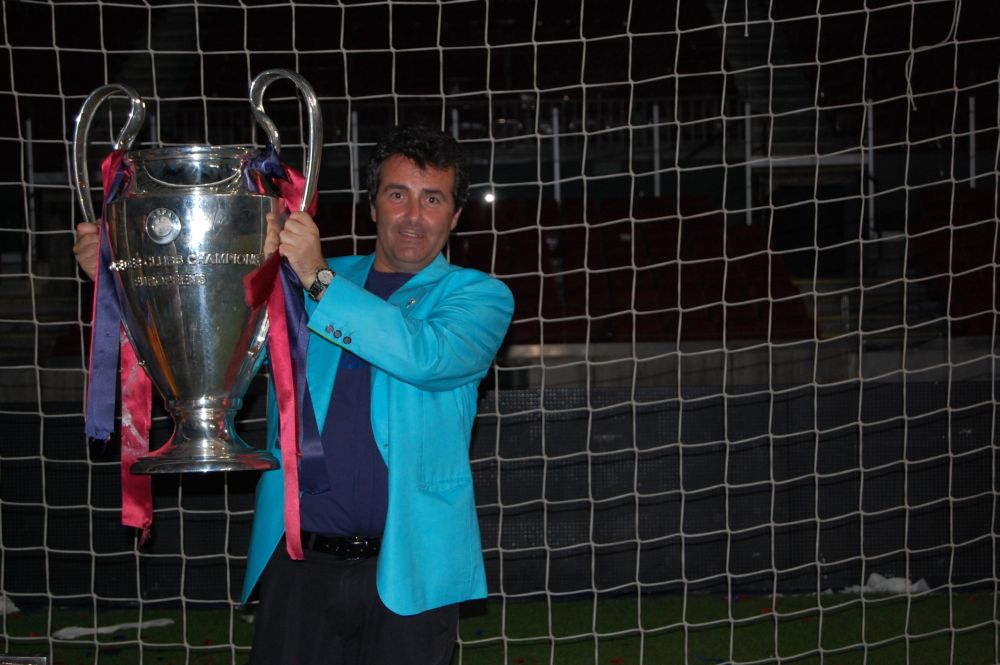 (this video was designed by coach Pep Guardiola to motivate the players. It was seen by the players 5 minutes before the final game began)
(this is a goal in the last second of the semifinals against Chelsea, the goal that took us to the final)



Guess who rang the Opening Bell at t he NYSE on August 5th, 2008?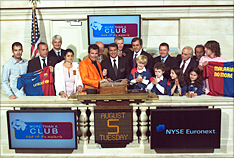 (look at the guy with the funny orange jacket!)
Click Here if you want to see the Video of the Event
Note: On August 5th the Dow Jones went up over 330 points or 2.94% (I guess they will invite me more often from now on)!!!
How was my 2006 summer?
Well, you will never guess what happened to me!
If you want to know, click here
Academic Stuff
Take a look at a new WORLDWIDE RANKING OF ECONOMISTS (Source: Essential Science Indicators published by the Institute for Scientific Information of Philadelphia, host of the Social Science Citations Index).

Personal Stuff
I was recently awarded the "King Juan Carlos I Prize of Economics" which is given to the person who the Bank of Spain thinks is the best economist in Spain and Latin America.

This is what the King thinks of this whole deal

(the King is the man in gray, next to the woman in pink, the Queen)

The $95.000 awarded with the King Juan Carlos I Prize were donated to UMBELE, a foundation dedicated to promote education and development in Africa. Click

for more information on this Foundation

Other Stuff

You are visitor number:


Send an E-mail if you feel like xs23@columbia.edu