Columbia University Computing History
The IBM 7040
Columbia's IBM 7040 Data Processing System (i.e. computer), installed in May 1965 and coupled with an
IBM 7090
, which was upgraded to an
IBM 7094
in 1966. The coupled 7094/7040 system was removed in 1968 to make way for the
IBM 360/91
.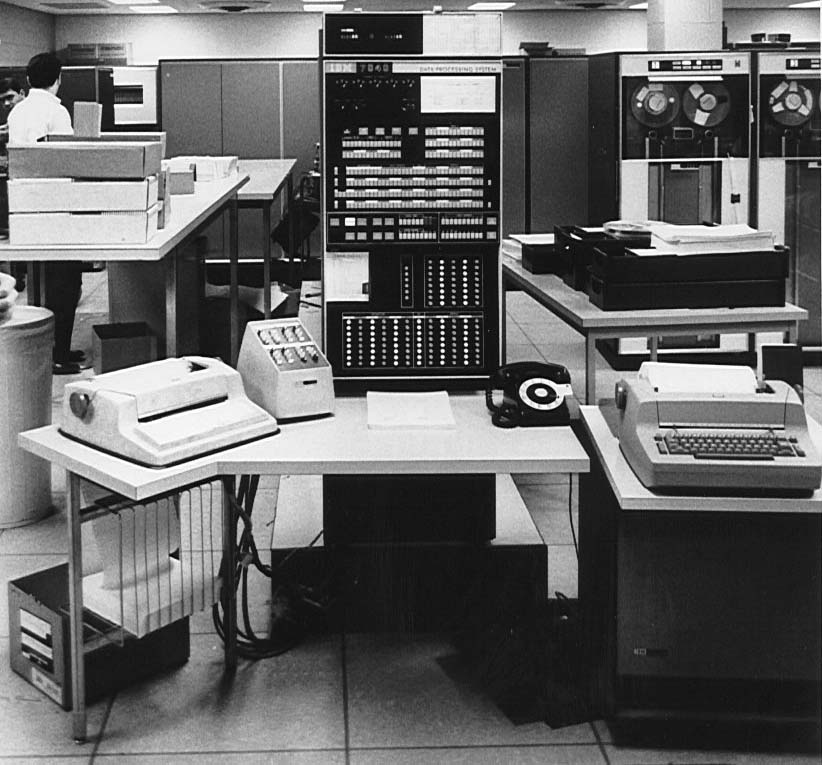 Photo of Columbia's IBM 7040 all dressed up for its bon voyage in February 1968. Click image to enlarge (scanned from the print master of [20], which was already dotscreened, hence the interference patterns).
Also see:
[IBM 7090] [IBM 7094] [1965 machine‑room gallery]
Translations of this page courtesy of...
[
About translations
]