Rush
If you are interested in rushing, please contact our Rush Chair Juan Pablo Gatica at jg3541@columbia.edu for more information.
Our recruitment period generally extends through the first two months of each semester. We believe that it is important to take the time to get to know each recruit on a personal level, as well as for each recruit to feel comfortable with the brothers of Phi Gamma Delta before deciding to pledge. The chapter does not compromise to fill any 'quotas' for our pledge class - rather, we issue bids only to those men who fit the selective mold of the chapter.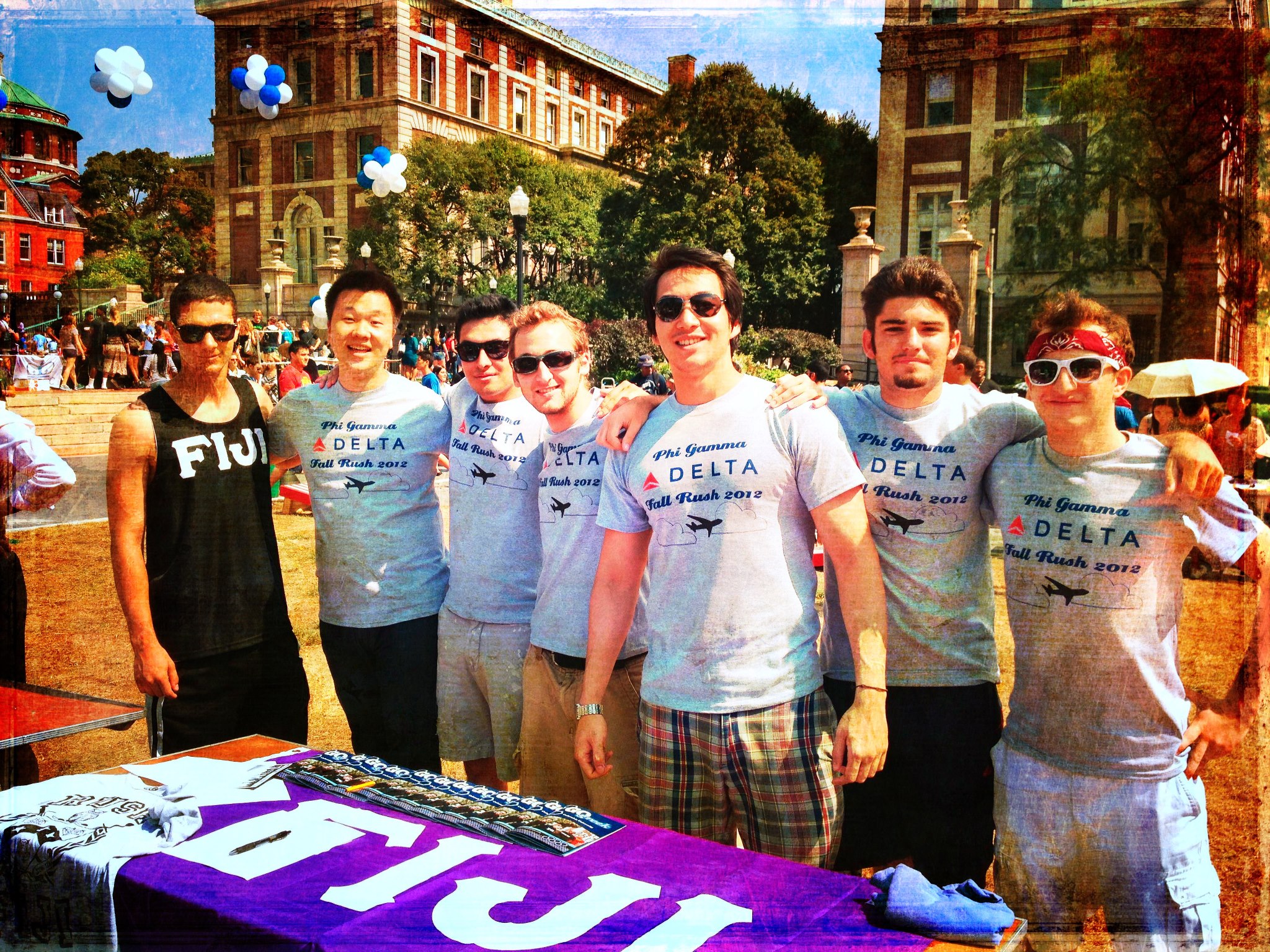 At the start of rush, we host an array of events open to anyone interested in fraternity life. Some of our successful past events have included tailgates at Baker Field, excursions to Brighton Beach and Coney Island, Sunday afternoon wings and football in the FIJI housing, laser tag, and ping pong activities. As the rush period begins to draw to a close, we host more intimate events that are invitation-only. These include dinners at fine local establishments such as the world-renowned Dallas BBQ restaurant, as well as dinners with graduate brothers downtown at various restaurant and lounge venues.
Once the rush period is closed, the brothers of Phi Gamma Delta will review each recruit individually and vote whether or not to extend a bid. Once the potential members receive the bid and they accept, they will begin the pledge process. Our pledging process lasts for about a month and after successfully completing this process, culminating in the initiation ceremony, the pledges will be initiated as brothers and welcomed into our fraternity.
Accepting a bid.