Welcome
Welcome to the Columbia University Gospel Choir website!
We are members of all walks of the Columbia community, dedicated to lifting up the name of Jesus Christ through gospel music. The choir consists of Columbia and Barnard students.
<!Our group meets twice a week and plans for one study break and concert per semester.
We enjoy learning and performing a variety of contemporary gospel music, with messages of uplifting power we hope to share with our audience. We enjoy being invited to other student events, as we are often on the line-up to perform at Black Heritage Month's showcase and are glad to receive any requests for our presence.

Join CU Gospel Choir
Anyone affiliated with Columbia University is welcome to join CU Gospel Choir. Click here to learn more.
2014 Spring Auditions!!
Tue-Thur, Jan 28-30, 8-10 PM Hamilton Hall
Please visit our Auditions Page for more information.
All undergraduate and graduate students, faculty, staff, and alumni are welcome to audition. Please direct any questions to: cugcmembers@columbia.edu
**CUGC Ticket Giveaway**
CUGC will be giving away 6 tickets to our upcoming spring concert (see upcoming events). Learn how you could win free tickets by going to our Facebook page.
Find us on Facebook and follow us on Twitter @CUGospel.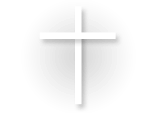 Rehearsal Schedule
Mondays
7:30-9pm
Choir Room
St. Paul's Chapel
Fridays
5:30-7:30pm
Room 477
Lerner Hall
FIRST OPEN REHEARSAL
Friday Jan 24 2014
5:30-7:30pm
Room 477
Lerner Hall

Email Contact