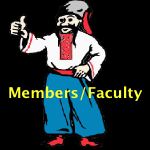 ---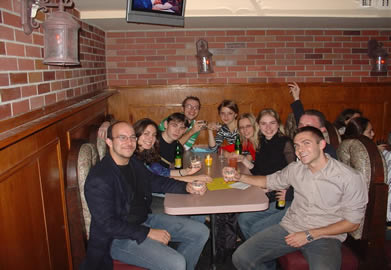 Ukrainian Faculty, Administrators and Staff at Columbia University
Tatiana Keis - Head of access service at Barnard Library.
Prof. Mark Von Hagen - Professor of History with interests in Ukraine and Soviet history, also current president of the International Association of Ukrainian Scholars (IAUS or MAU - Mizhnarodna Assosiyatsia Ukrainistikiv).
Prof. Antonina Berezovenko - Professor of Ukrainian language and literature.
Prof. Yuri Shevchuk - Professor of Ukrainian language and culture. Head of the Ukrainian Film Club at Columbia University.
Prof. Yaroslav Hrytsak - Visiting professor and historian from the Lviv State University.
Diana Howansky - Administrator for the Ukrainian Studies Program at the Harriman Institute and Columbia University.
Prof. Maria Rewakowicz - Professor of Slavic Languages and literature.
Kevin Laney - Maintains the Ukrainian Studies Program website and is one of our biggest supporters.
To contact Ukrainian Studies at Columbia:
The Harriman Institute, 1209A
420 West 118th Street
New York, NY 10027
w. 212/854-4697
f. 212/666-3481
Anyone who does not see their name listed on this page and would like to be, please contact the webmaster.
---