In solidarity with the #J20 Art Strike, and in consultation with the currently-exhibiting artists and the exhibition's curator, the Gallery will be closed on Friday, January 20.

Each of us will use the time for what we individually deem to be appropriate acts of non-compliance, resistance, participation, and action.


On view January 18–March 11, 2017 / Reception: January 18, 6–8pm


The Wallach Art Gallery is grateful to its generous supporters.
Gallery Location:
Schermerhorn Hall, 8th Floor
Enter the main campus at
116th St and Broadway
Gallery Hours:

Wednesday–Saturday, 1–5pm



2016–2017 EXHIBITION SEASON:
Finesse
January 18, 2016 - March 11, 2017

Tomo Mori: Concerto Encircling
September 13, 2016 - June 30, 2017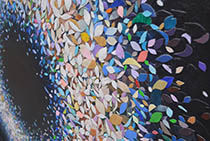 Gina Malek: Traces
September 2016 - June 2017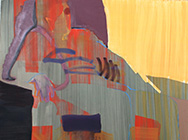 Uday K. Dhar:
From Purusha to Paradise
November 5, 2016 - Feb. 10, 2017