Maggie Goldstone: Animating our World
September 2017 – June 2018
Curated by Deborah Cullen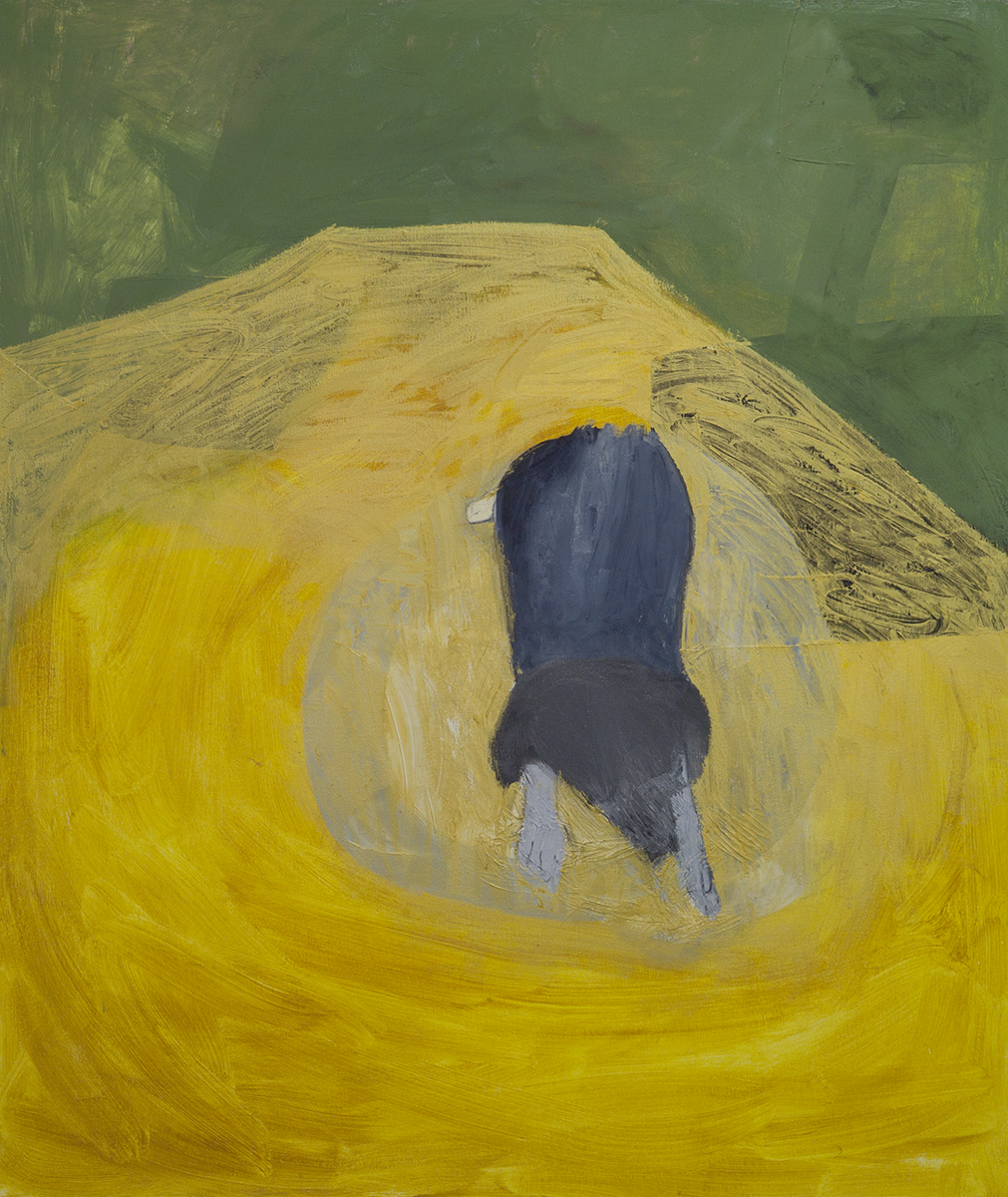 Maggie Goldstone was born in New York City, where she continues to live and work. She received her BFA from Boston University in 2013, and her MFA from Columbia University School of the Arts in 2017. Her work has been featured in numerous group exhibitions in New York, Boston, and Washington D.C. Recently, her painting from the Thierry Goldberg Gallery exhibition, "Look Her Way," was lauded by The New York Times in the column, "What to See in New York Art Galleries This Week."
Goldstone's paintings are luxurious and yet somehow spare, depicting both observed and invented scenes. At first, they may seem to be primarily concerned with color, but stay with them a while: they are keen observations of energy. The spaces she creates through her stripped-down compositions—whether isolated, ambiguous, or animated—are all psychologically charged. The color heightens these sentiments. A dog turns joyous circles in an expanse of dappled sunlight. A figure recoils at the edge of an ominous, twilight room. After succumbing to the mood, we note that the floors, the walls, and the landscape are hardly solid things in these works. They pulse with strokes of washy and layered color, drawing us in, moving our eye around. Goldstone's images are alive with life-force and energy. It is as though a filter has been peeled away, and we are able to see what is at work, animating our world.
Animating our World is on display in Philosophy Hall's Cafe Nous on Columbia University's main campus (upper level, next to St. Paul's Chapel). The cafe is open to Columbia affiliates Monday through Friday, from 8 a.m. to 8 p.m; Saturdays and Sundays, 8 a.m. to 6 p.m.