Hogarth and His Times: Serious Comedy
September 16 - November 21, 1998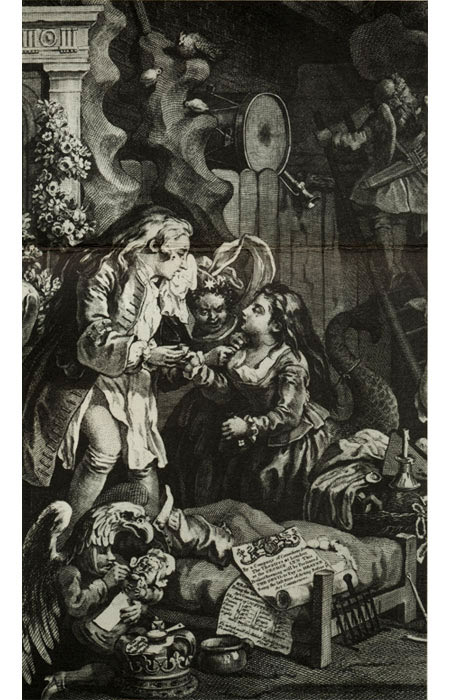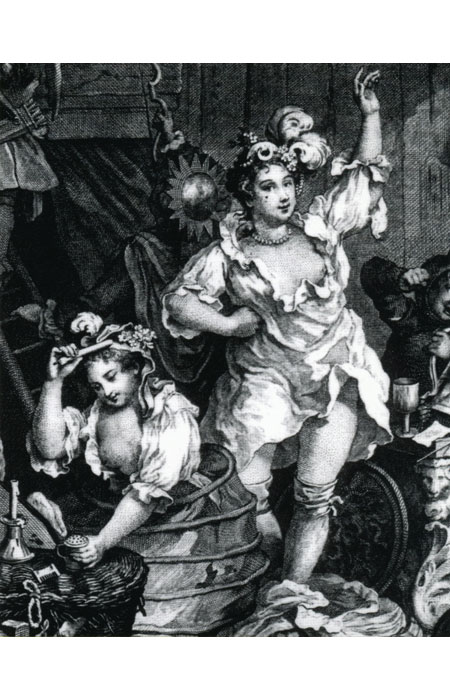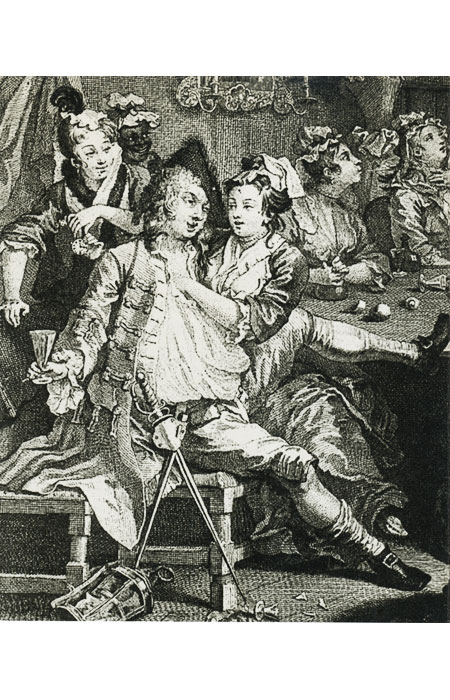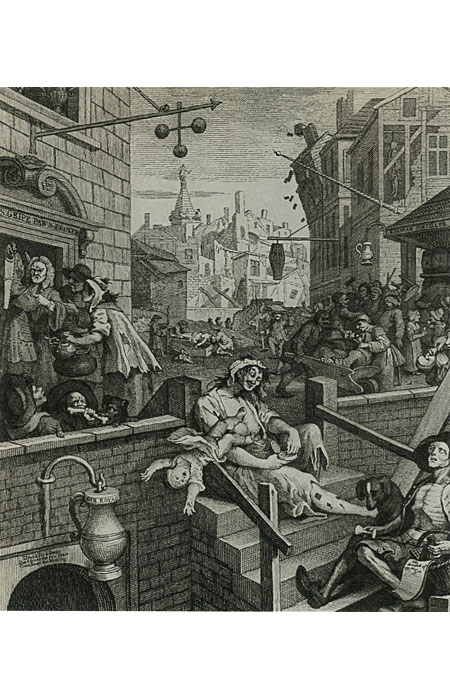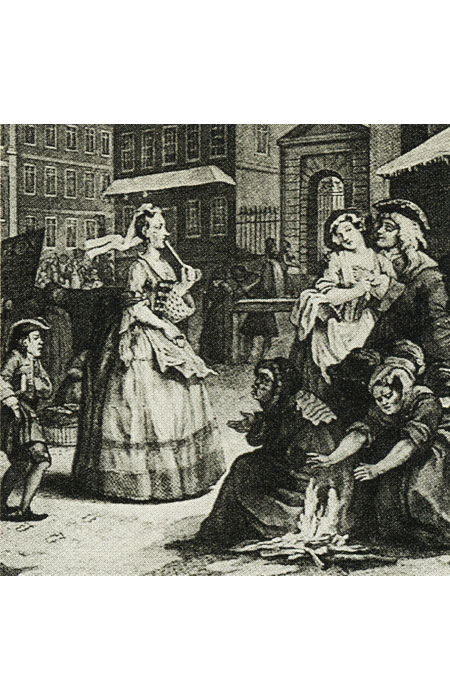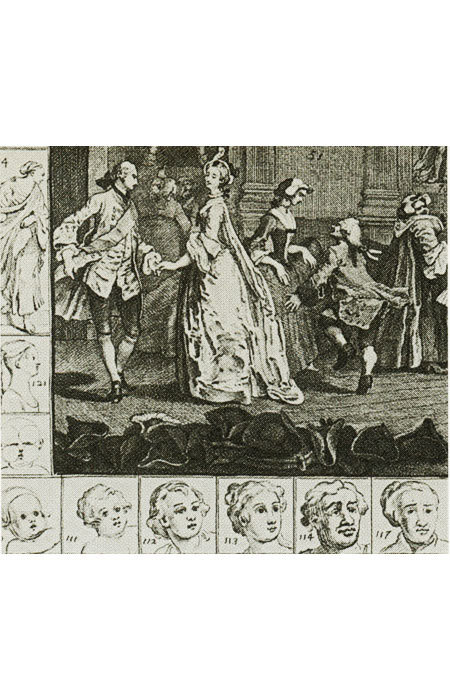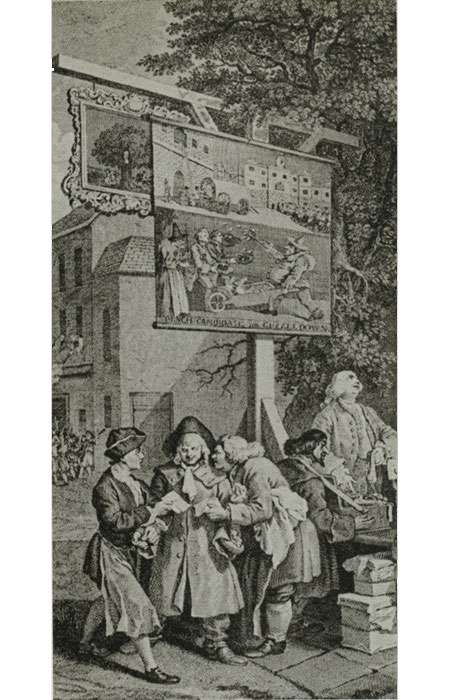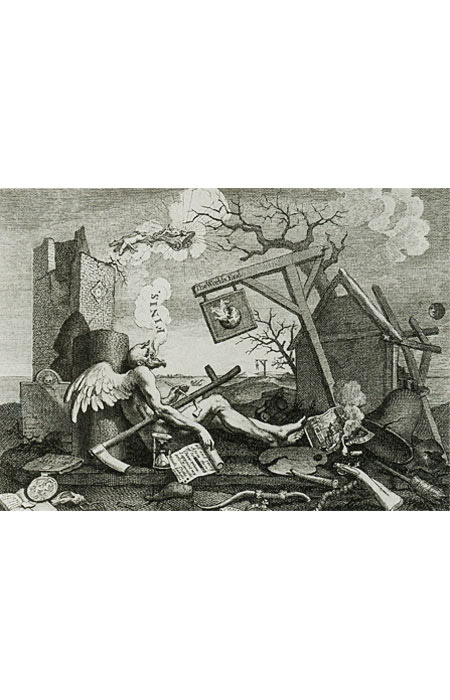 The Miriam and Ira D. Wallach Art Gallery will present Hogarth and His Times: Serious Comedy, a landmark exhibition celebrating the 300th anniversary of the birth of William Hogarth (1697–1764).
Hogarth is widely recognized as the first native-born English artist to achieve true international standing. Selected by the noted scholar David Bindman, the exhibition includes more than 120 prints and drawings primarily from the collection of the British Museum in London. In addition to numerous works by Hogarth are works by his contemporaries and later artists influenced by his art. Together they present a new perspective on an artist whose fascination with the underside of eighteenth-century London society has remained unfailingly popular throughout nearly three centuries. Hogarth and His Times places the artist within a broad social and visual context, and examines the complexity of Hogarth's satire, the audience at whom it was directed, and its reinterpretation by other artists.
Despite his unflinching depictions of human vice—everything from greed, lechery, and alcoholism to gambling and cruelty to animals—it is difficult to isolate Hogarth's own sensibilities from those attributed to him by observers and critics over the years. At varying times Hogarth has been understood as witty satirist, stern moralist, libertine, and detached observer of daily life in urban London. Self-taught and contemptuous of classical artistic training, Hogarth's role was, and still remains a contradictory and complicated one. Observer and critic, he chose both to stand outside of society and to critique it at all levels; at the same time he sought the patronage of the aristocracy whose commissions helped elevate his status as an artist.
William Hogarth was born in London in 1697. In the early 1730s he produced the first of his unique satirical narratives, which comprise a series of drawings set in a descriptive sequence, like chapters in a novel or scenes in a play. These narratives often convey a moral lesson. In A Harlot's Progress (1732), Hogarth traces the gradual seduction of a naive country lass into a life of decadence and prostitution; A Rake's Progress (1735) depicts the son of a wealthy landowner squandering his inheritance on wine, women, and fashionable indulgences before being cast, destitute and alone, into a mental asylum. Hogarth and His Times includes works that moralize on topics peculiar to Hogarth's London, along with others that teach universal lessons, such as the conviction that good, honest labor has its just rewards.
The exhibition reveals the breadth of Hogarth's artistic achievement on a number of levels: his elevation of the status of the artist within English society; his revolutionizing of the popular art market; and his creation of a new, moralizing role for art. Hogarth's legacy for later generations of artists is also examined, moving back in time from the work of contemporary English artist David Hockney to Hogarth's nineteenth-century followers, to his contemporary imitators. This major exhibition suggests a new way of thinking about Hogarth: the differing identities that he presented during his own lifetime and those that have arisen in the years since his death.
In conjunction with the exhibition the Wallach Art Gallery will host a daylong symposium on November 7,1998. Participants include David Bindman, University College, London; Patricia Crown, University of Missouri; Christina Kiaer, Columbia University; Richard Meyer, University of Southern California; David Rosand, Columbia University; Angela Rosenthal, Dartmouth College; and Allan Staley, Columbia University. Admission is free.
Hogarth and His Times is organized and circulated by The British Museum and the University of California, Berkeley Art Museum, in cooperation with the Parnassus Foundation. The showing at the Wallach Art Gallery is made possible through the generosity of the Parnassus Foundation, courtesy Jane and Raphael Bernstein.