Paris as Gameboard: Man Ray's Atgets
April 24–June 15, 2002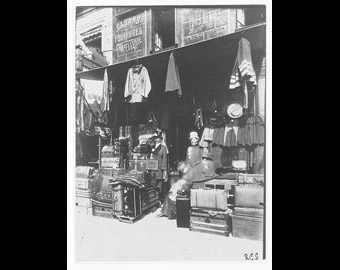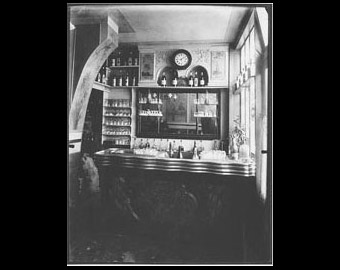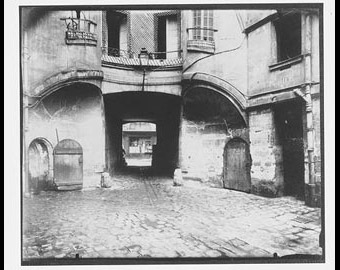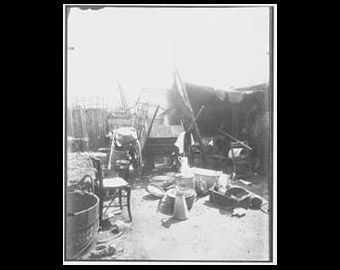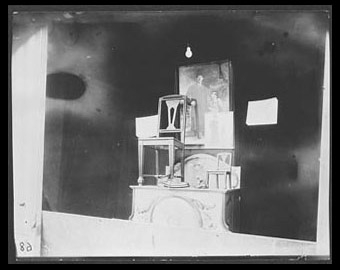 The noted surrealist artist Man Ray purchased approximately forty images from Eugene Atget in 1926 and bound them into an album. Paris as Gameboard: Man Ray's Atgets is the first exhibition ever to focuses on this special group of photographs and offers a groundbreaking exploration of Atget as a source for surrealism.
The album of Atget photographs that Man Ray assembled presents a diverse documentary account of the Paris street between 1899 and 1926. The images, though varied, can be grouped into several themes—ragpickers, prostitutes, shop windows, and carnivals. Yet as a group they are enigmatic in their apparent inconsistency and in their attention to marginalized subjects.
Perhaps most startling is the very appearance of the album in the studio of Man Ray. Known as the official photographer of the surrealists, Man Ray produced work that is dependent upon darkroom manipulations and is noted for the unsettling formal effects that result. His photographs would seem to occupy the opposite pole to Atget's images, which are straightforward, unmanipulated, and seemingly objective views. Paris as Gameboard proposes an exploration of this paradox by presenting the album itself as an image-record of the surrealist practice of "errance," that is, aimless wandering through urban space. The extent of Man Ray's engagement with Atget's work has remained relatively unknown and the implications of the collection for Man Ray's own production and for that of the surrealists have never been addressed.
The works in the exhibition are on loan from the George Eastman House. An innovative installation developed by the exhibition curator, Susan Laxton, informs the exhibition title. Original images mingle with repeated reproductions to offer a playful, thematic exploration that encourages cross-readings of each. Susan Laxton, a Ph.D. candidate in the Department of Art History and Archaeology at Columbia University, is currently writing a dissertation of the subject on surrealist photography. In conjunction with the exhibition the Wallach Art Gallery is publishing a fully illustrated catalogue with a scholarly essay by the curator. There will be a gallery talk by the curator and a book signing on Wednesday, May 1, at 6:30 p.m.; the public is invited.