Social Forces Visualized: Photography and Scientific Charity, 1900–1920
November 9–December 17, 2011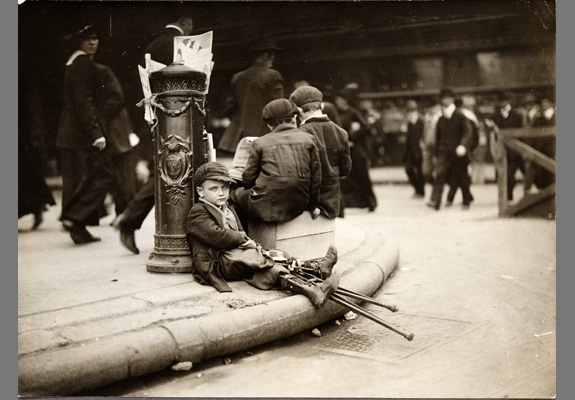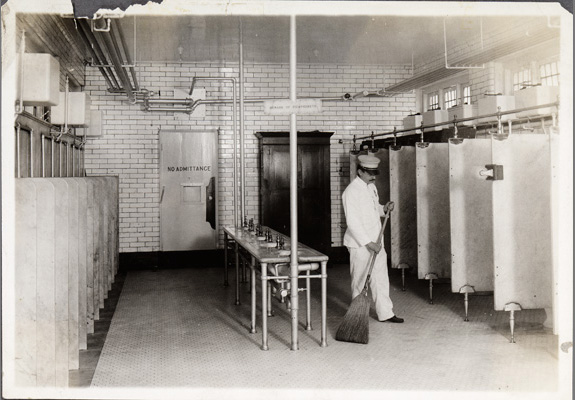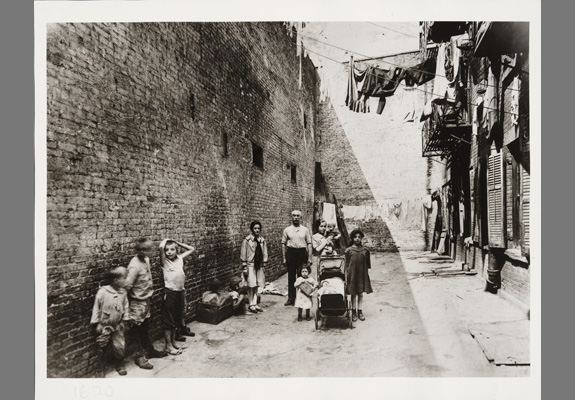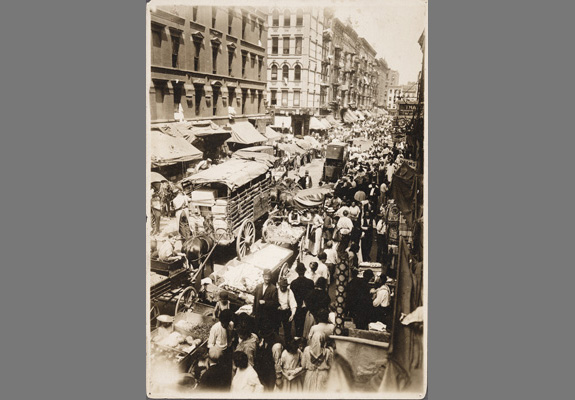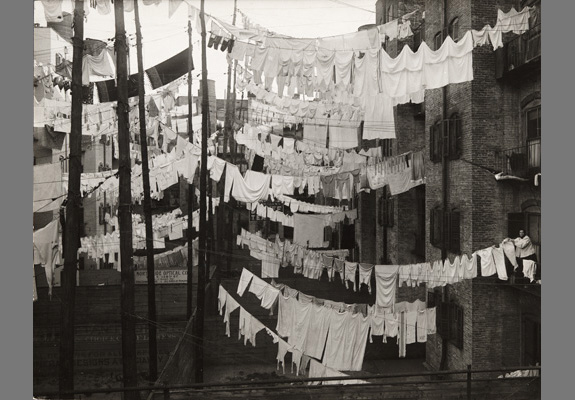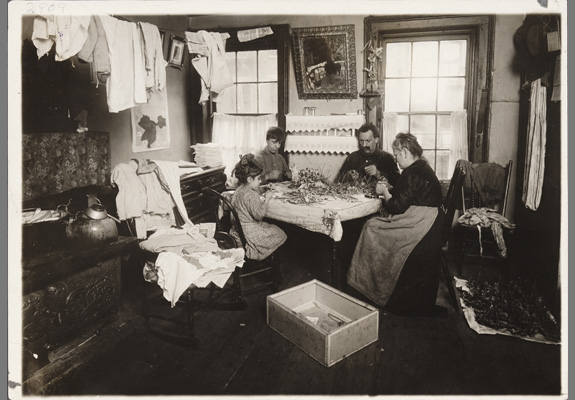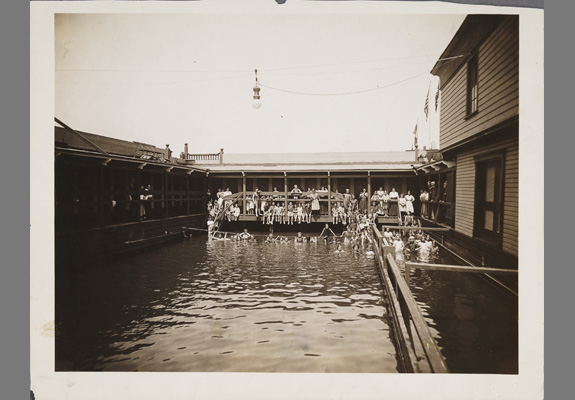 All photos: Community Service Society Records, Rare Book & Manuscript Library, Columbia University.
Social Forces Visualized offers an innovative view of the beginnings of social documentary photography in the United States. The exhibition includes over 125 photographs by seminal photographers Jacob Riis, Lewis Hine, Jessie Tarbox Beals, and others. The photographs were selected from over 1,000 images in the Community Service Society records at Columbia University's Rare Book & Manuscript Library. Many of the exhibition images have not been seen in public for close to a century. The exhibition also includes a generous selection of original illustrations, maps, exhibition panels, and publications in which many of the photographs first appeared. Social Forces Visualized is organized by Drew Sawyer and Huffa Frobes-Cross, both Ph.D. candidates in the Department of Art History and Archaeology at Columbia University.
Since the 1930s, Jacob Riis and Lewis Hine have been established as the progenitors of the social documentary tradition in the United States. However, their most well-known images are almost always shown in isolation, without the publications, exhibition displays, and lantern-slide lectures in which they first appeared and circulated. This exhibition and the accompanying catalogue will place their photographs, along with those by other photographers, within the diverse and multi-media visual strategies employed by two charity organizations, the Charity Organization Society (COS) and the Association for Improving the Condition of the Poor (AICP), during the first two decades of the twentieth century. The COS and AICP merged in 1939 to form the Community Service Society, whose archives were donated to Columbia University's Rare Book & Manuscript Library in 1979.
"Social Forces Realized does more than offer a chance to see extraordinary documentary images from leading American photographers" notes Elizabeth Hutchinson, associate professor of art history at Columbia and Barnard and faculty advisor for this project. "Through creative exhibition design, the show helps viewers see the role photographs played in the watershed public reforms of the early twentieth century. Photography's reputation as factual document supported the growing authority of other modes of documenting social problems and envisioning their solutions."
Both the COS and the AICP, formed in 1882 and 1843, respectively, were part of the broad "scientific charity" movement, an approach to charity that involved not only assisting, but also studying the poor. At the turn of the twentieth century, with the proliferation of photography and new media coinciding with the rise of social work, the underlying strategies used by these organizations was evolving. From the late 1880s to the late 1910s, exactly the span covered by Social Forces Visualized, COS and AICP moved from purchasing photographs from various agencies to hiring individual photographers, such as Hine and Riis, for extended projects on topics as diverse as tenement housing, tuberculosis, food safety, and widow's pensions. These photographs functioned as a form of scientific data. COS and AICP hung them alongside graphs, dioramas, and electro-mechanical displays in exhibitions; published them as part of proto-sociological surveys, informational pamphlets, and advertisements; and projected them in lantern-slide shows.
Toward the end of the 1900s COS and the AICP sought to expand their publications and exhibitions' audience from professional social workers to a wider, lay public. In doing so, the organizations moved from using photographs as a form of data collection to relying on them to bolster emotive pleas for assistance—a practice utilized by thousands of charity organizations to his day.
This exhibition is accompanied by an illustrated book, Social Forces Visualized: Photography and Scientific Charity, 1900–1920, published by the gallery. Two curatorial essays highlight the significance of the images in the exhibition within the literature on documentary photography. The volume also includes a foreword by Maren Stange, a full catalogue of the exhibition and over 30 illustrations of objects that have rarely been seen .

In conjunction with the exhibition at the Wallach Art Gallery, the Rare Book & Manuscript Library at Columbia University has developed an online exhibition, also curated by Huffa Frobes-Cross and Drew Sawyer. This project extends access to the rich collection of Community Service Society Records held by the library.
Events
Curator's Talk
Thursday, November 17, 2011
12:30–1:30 p.m.
Wallach Art Gallery
Symposium: Social Forces Revisited
Friday, December 2, 2011
1–7 p.m.
Symposium Panels: 612 Schermerhorn
Keynote: 501 Schermerhorn Hall
Two thematic panels followed by a closing keynote address will allow for discussion on topics as diverse as the role of social documentary both in the progressive era and the contemporary moment, the history of social work, and how contemporary public policy is shaping the evolution of urban America.
The first panel will offer a round-table conversation exploring historical perspectives on social work. This session will examine Progressive-era campaigns in the realm of social welfare, the tensions and common ground among different human service organizations, and the multiple strains of social work in the 20th century.
A second panel on community activism and media will address how charity and welfare organizations since the progressive era have used various media (photography, lantern slides, film, journals, newspapers, etc.) as "social publicity" as well as pedagogical tools to engage all members of the community (including those underprivileged groups the organizations sought to aid) to take personal and political action.
Professor Michael Katz will offer a keynote address titled "From Underclass to Entrepreneur: New Technologies of Poverty Work in Urban America" that stems from work on his new book Why Don't American Cities Burn, published by the University of Pennsylvania Press. In the 1980s and 1990s, research and writing on urban poverty were dominated by the idea of "underclass," a euphemism for poor black people in the nation's cities. Underclass was a variant of a pathological model of poverty inherent in the centuries' old idea of the undeserving poor—an idea that saw poverty rooted more in behavior than in lack of income and work. Now, the underclass idea is used infrequently. It has been replaced in part by what I call four new technologies of poverty work. Four distinct if overlapping market-based strands are braided through poverty work: rebuilding markets in inner cities, microfinance, asset-building, and conditional cash transfers. This lecture sketches their emergence.
Co-sponsored by the Miriam and Ira D. Wallach Art Gallery and the Rare Book and Manuscript Library, Columbia University.
Schedule and Participants
1–1:10 p.m.: Welcome

1:10–1:30 p.m.: Introductory remarks by David R. Jones from Community Service Society
1:30–3 p.m.: Session on historical perspectives on social work
Panelists: Professor Gertrude Goldberg, Adelphi School of Social Work; Professor Michael Reisch, University of Maryland, Baltimore; Ethan Sribnick, Senior Research Associate, Institute for Children, Poverty, & Homelessness; Professor Daniel Walkowitz, NYU
Moderator: Professor Barbara Simon, Columbia University School of Social Work
3:15–4:45 p.m.: Session on documentary photography
Panelists: Professor Susie Linfield, NYU; Professor Maren Stange, Cooper Union; Professor Terri Weissman, University of Illinois, Urbana-Champaign
Moderator: Professor Elizabeth Hutchinson, Professor of Art History, Columbia University and Barnard College
5–6 p.m.: Reception at the Wallach Art Gallery
6–7 p.m.: Keynote Address: "From Underclass to Entrepreneur: New Technologies of Poverty Work in Urban America," Michael Katz, University of Pennsylvania
Panel Documentary in Contemporary Art—The Legacy of the Progressive Era
Saturday, December 10, 2011
4 p.m.
Wallach Art Gallery
Martha Rosler, Trevor Paglen, and Lucy Raven discuss their work in relation to the origins of social documentary photography and progressive politics. Moderated by the exhibition curators.