Climate Change and Development in the Gambia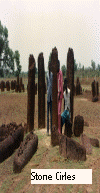 North Bank Division
| | |
| --- | --- |
| Area | 1,556 sq. km |
| Division Headquarter | Kerewan |
| Population | 172,835 (2003) |
| Largest City | Farafenni (19,572) |
The North Bank Division, occupies the western third of the north bank of the Gambia from Barra to the border with Lower Saloum in Central River with Senegal's Kaolack and Fatick regions to the north. The Upper Baddibu is the larges and most populous of the 6 districts in the Division. The headquarter is Kerewan although Farafenni the most populous and Barra compete for the economic capital of the division. Until the expansion of the Ferry services to Barra and the construction of the bridge across Mini Minyang Bolon at Kerewan, the Division had suffered a great deal due to poor access to Banjul.

<![if !vml]>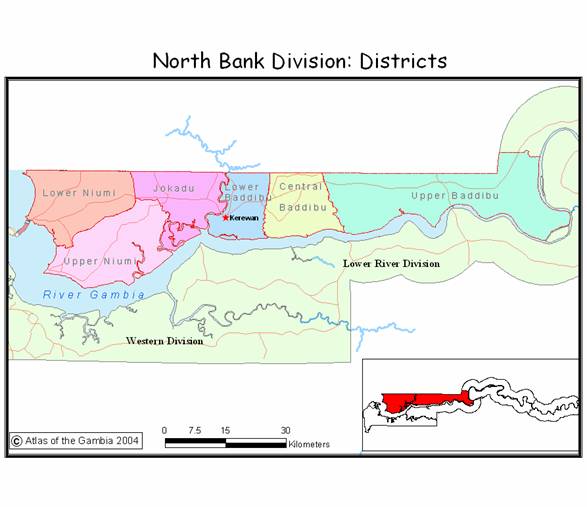 <![endif]>
Upper Baddibu district with Farafenni the main town in the division is the largest and most populous district. The district located opposite Jarra Central along the Trans-Gambia Highway benefited from the growth in cross-border trade during the 1980s and early 1990s as a result of the Senegambia Confederation resulting in the influx of migrants from neighboring Senegal and other districts in North Bank and Central River. However, the population of Upper Baddibu stabilized by early 2000s after the collapse of the Confederation.

<![if !vml]>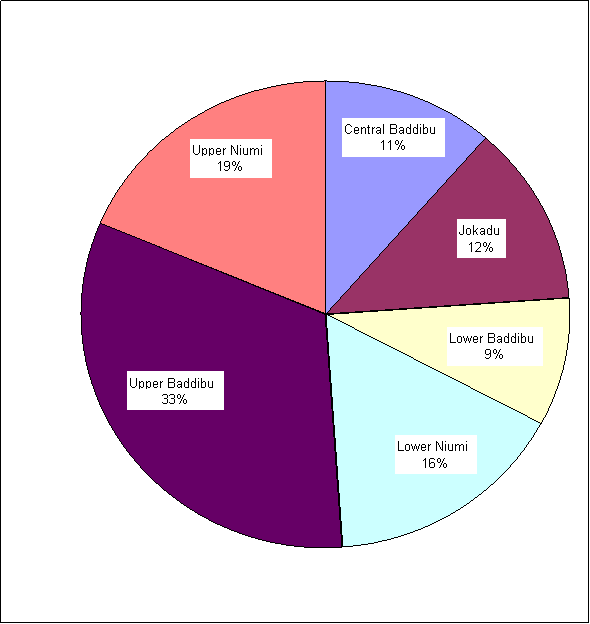 <![endif]>
<![if !vml]>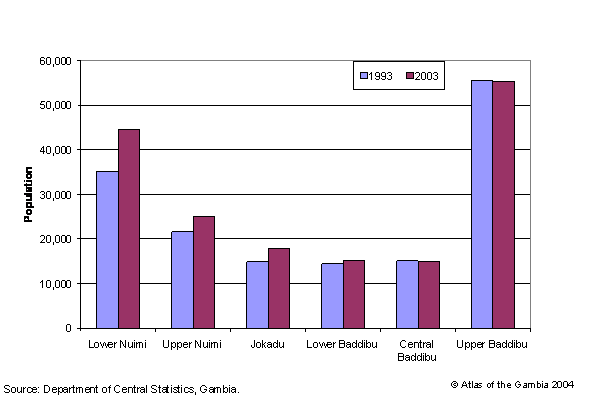 <![endif]>
District population 1993 and 2000. Source: Population and Housing Census 1993 and 2003.
Major towns and settlement in the Division include Farafenni, Barra, Essau, Kerewan and Salikenni. Until 1990s the division had only one High School at Farafenni and two Junior Secondary School. This has been significantly increased over since late 1990s with the construction of several High Schools in the district. Apart from the newly constructed AFPRC Hospital, the MRC field stations in Farafenni and the Agricultural Training Center North Bank Division has little to show off in health and education.

<![if !vml]>
<![endif]>
<![if !vml]>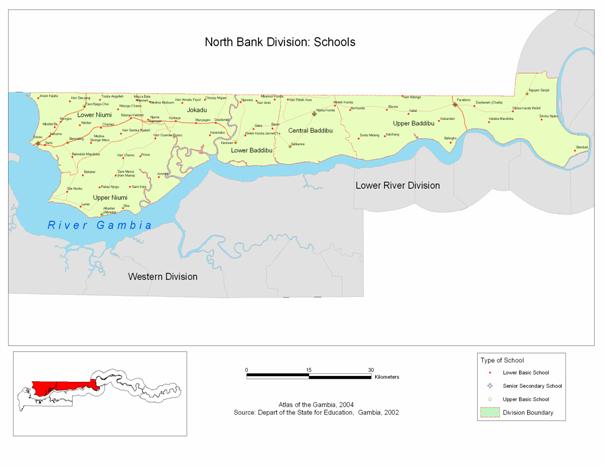 <![endif]>
The oldest European settlement and trading post on mainland Gambia is in the North Bank. Lying opposite James Island, Juffure (formally called Gillyfree) was one of the main transit points for human cargo destined for America. Juffure (made famous by Alex Haley's Roots) together with Secca and Albadarr (Albreda) were famous European factories and trading posts until James Island was abandoned in the 1820s.