Common Love,
Aesthetics of Becoming
April 27–June 11, 2011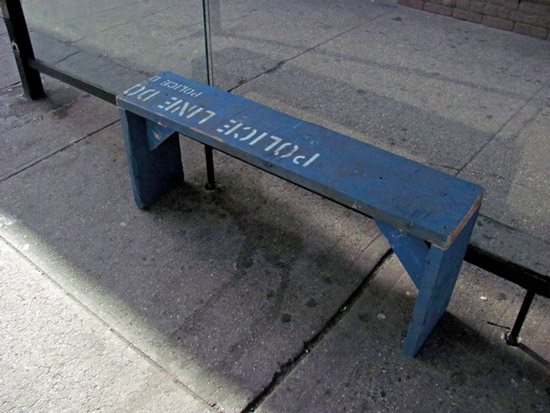 Physical borders often constitute visible architectures of power. Barricade Furniture—Gallery Bench forms part of a larger series whereby artist Gabriel Martinez reconfigures the painted wood from a police barrier in order to give it another function. In this instance, a barrier becomes gallery seating, thus changing the materials' form and meaning. From an architecture of prohibition to an invitation to sit, the work provides an opportunity to relax and carefully consider the work on display as well as reflect on materials' potential alternative social uses.