Common Love,
Aesthetics of Becoming
April 27–June 11, 2011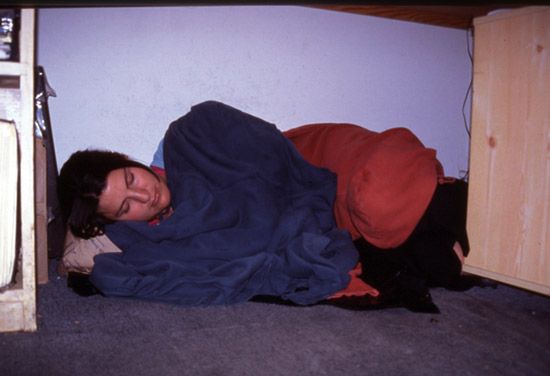 In An hour of labor is purchased from the owner of a business and given to an employee in the form of a siesta, Martinez personally donates money to a business in exchange for a break on behalf of an employee.  Indirectly, Martinez's interests can be tied to the art created, yet directly, the business economically profits, and an employee benefits from the siesta.  The relationship between the business and this employee is momentarily altered, so that the employee's lack of labor is itself profit-making.  Martinez's act of love creates a new transaction, realigning economic value with human interest.