Departmental Picnic
Event Date:

9.16.2006


Day:

Saturday


Time:

departure: 10:45 AM


Location:

Nevis Labs, Irvington, NY


Event Type:

Special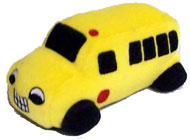 Biological Sciences Department Picnic Saturday, September 16, 2006 at Nevis Laboratory picnic grounds in Irvington, NY.

All faculty, post-docs, graduate students & staff members of the department are invited.
Catered by Dinosaur Barbeque.


Sign up by via
EMAIL
or in person the 600 office ending 9/13/06.


Departing: 10:45am, Saturday, September 16th.

Returning: Approximately 4:00pm


Map to Nevis Labs
Directions to Nevis Labs


Nevis Labs picnic area, 136 S. Broadway, Irvington, NY


People interested in organizing a softball game, please email me as soon as possible. Thank you.