PICNIC RESCHEDULED
Event Date:

10.5.2003


Day:

Sunday


Time:

10:45am


Location:

Nevis Labs, Irvington, NY


Event Type:

Special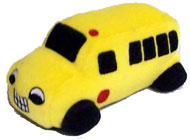 The Departmental Picnic has been RESCHEDULED for the date above. Come hop on a bus and join the rest of the Department as we drive to Nevis Labs in Irvington, NY, for our Annual Department of Biological Sciences Picnic.


BE SURE TO SIGN UP VIA
EMAIL
OR IN THE 600 OFFICE.


Meeting time: 10:45am, Sunday, October 5th

Returning: We will arrive back at Columbia around 5:00pm


map to Nevis Labs


136 S. Broadway, Irvington, NY

(maps are also available in the 600 Office)