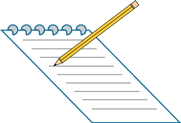 <-- Back
G4095x - Chemical Genomics - NEW COURSE - NEW FORMAT!

In this course, we will cover subject matter in chemical biology and genomics. We will discuss approaches for discovering and optimizing chemical tools for measuring and perturbing biological systems. Topics covered will include high-throughput assay development, chemical and genomic screening, chemical library creation, high-throughput chemistry, affinity purification of target proteins and target validation, protein microarrays and the druggable genome.


The course is intended to provide a foundation needed for advanced chemical biology and genomic research, i.e. the creation and use of chemical and genomic probes of biological processes. The course will be of interest to students at the interface between chemistry and biology, and students interested in medicine, academic chemical biology and drug discovery efforts.


Prerequisites: One year of college-level biology and one year of organic chemistry, or the instructor's permission. Advanced undergraduate students are encouraged to enroll, and they will be given extra assistance in preparing the research proposal (no prior experience in writing proposals is needed).

Number of Credits:
2 for a half semester
Semester:
fall 2008
Course Sections
Section Number:
001
Location:
1000 Fairchild
Days of the Week:
Tuesday & Thursday; COURSE START DATE 9/3/08; COURSE END DATE 10/15/08
Start Time:
2:40 pm
End Time:
3:55 pm
Course Website:
https://courseworks.columbia.edu/cms/outview/courseenter.cfm?no=BIOLG4095_001_2008_3
Instructor:
Brent Stockwell