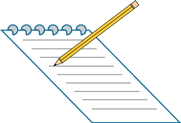 <-- Back
W3050y - Project Lab in Protein Biochemistry - OFFERED SPRING 2011

This course provides an intensive introduction to professional biomedical laboratory research. Students conduct a portion of an ongoing biochemical research project and write-up their results in a format suitable for publication in a peer-reviewed scientific research journal. Techniques in molecular biology and protein biochemistry are used to address a problem in mechanistic biochemistry or molecular pharmacology. Students are exposed to the full spectrum of techniques used in contemporary protein biochemistry including molecular sequence analysis of genomic databases, molecular cloning and manipulation of recombinant DNA, protein expression in E. coli, protein purification, and biophysical characterization (typically including crystallization for x-ray structure determination). The couse emphasizes the use of critical thinking skills in scientific research while giving students the opportunity to apply the basic knowlegde learned in a wide variety of biology and chemistry lecture courses to a real research project. Examples of past projects can be found on the course website:
https://www1.columbia.edu/sec/cu/biology/courses/w3050/class/index.html
(cunix account required to login).


Prerequisites
One year of biology (C2005-C2006) plus 1 upper-level course recommended. Enrollment is not restricted as long as total is no more than 14. Seniors will be given preference in the unlikely event that restriction is necessary. Students with specific questions should e-mail the instructor (
jfh21@columbia.edu
).


This course will not be offered in Spring 2012. An alternative Project Lab will be offered in Spring 2012 (2011-2012 academic year).


Number of Credits:
5
Semester:
spring 2011
Course Sections
Section Number:
001
Location:
700 Fairchild
Days of the Week:
Tuesday & Thursday
Start Time:
1:10 pm
End Time:
5:00 pm
Course Website:
https://www1.columbia.edu/sec/cu/biology/courses/w3050/class/
Instructor:
John Hunt