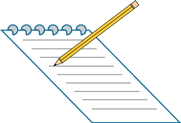 <-- Back
W3058y - Project Lab: Microbiology - NEW COURSE!
This is a new course to be offered in Spring 2012.


Bacteria are not just unicellular germs. This lab course will broaden your awareness of the amazing world of microbiology and the diverse capabilities of microbes. The focus will be on bacterial multicellularity, pigment production, and intercellular signaling. Pigment-producing bacteria will be isolated from the wild (i.e. Morningside Campus or your skin), and characterized using standard genetic genetic tools (PCR, DNA gel electrophoresis, transformation, screen) and microbiology techniques (isolation of bacteria and growth of bacterial colonies, media preparation, enrichment techniques for pigments). These techniques will also be applied in the study of bacterial multicellularity and signaling in the standard lab strain Pseudomonas aeruginosa. Lab fee: $150


Prerequisites
1 year of Intro Bio. An introductory biology or chemistry lab is recommended.
This is a new course to be offered in Spring 2012.


Day/Time: Monday 1:10pm-5:00pm Location: 743 Seeley W. Mudd Building

Day/Time: Wednesday 1:10pm-3:00pm Location: 1000 Sherman Fairchild Life Sciences Building


Number of Credits:
5
Semester:
spring 2012
Course Sections
Section Number:
001
Location:
Mondays- 743 Mudd and Wednesdays- 1000 Fairchild
Days of the Week:
Monday & Wednesday
Start Time:
1:10 pm
End Time:
5:00 pm
Course Website:
TBA
Instructor:
Lars Dietrich