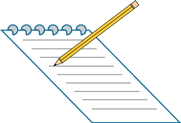 <-- Back
W3190y - Stem Cells: Biology, Ethics and Applications - NEW SPRING 2011!
BIOL W3190 Stem Cells: Biology, Ethics and Applications


Instructors: Dr. Daniel Kalderon (Biological Sciences), Dr. John Loike (Physiology, CUMC), Dr. Ruth Fischbach (Center for Bioethics, CUMC), Dr. Carol Lin (Biological Sciences)


Prerequisites: Introductory Biology (BIOL W2005, W2006) plus one semester of Biology at 3000 level or above. A central thread of pure science, centered on pluripotent and adult stem cells will be enhanced by discussion of associated medical applications and ethical considerations. Lecture and discussion will be accompanied by a mandatory weekly recitation featuring a public seminar, visit to a research laboratory or clinic, or class debate or discussion prompted by case studies or research papers.


NOTE: STUDENTS MUST REGISTER FOR A RECITATION SECTION, BIOL W3191


IMPORTANT! This course includes a mandatory weekly recitation session set for Fridays at 11am -12.50pm. If you would like to register for this course but cannot accommodate the prescribed recitation time please write to Prof. Kalderon (ddk1@columbia.edu), explaining your situation in case we can set up a second recitation time.


Number of Credits:
3
Semester:
spring 2011
Course Sections
Section Number:
recitation W3191
Section Title:
recitation for Biol W3190
Location:
503 Hamilton
Days of the Week:
Friday
Start Time:
11:00 pm
End Time:
12:50 pm
Section Number:
001
Location:
503 Hamilton
Days of the Week:
Tuesday & Thursday
Start Time:
10.35 am
End Time:
11.50 am
Course Website:
https://courseworks.columbia.edu/cms/public/courseenter.cfm?no=BIOLW3190_001_2011_1
Instructor:
Daniel Kalderon