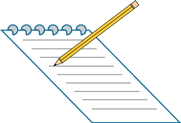 <-- Back
W4077x - Survey in Molecular and Cellular Biology: Cellular Stress Responses

Survey in Molecular and Cellular Biology: Cellular Stress Responses - 3 pts.

Prerequisites: One year of introductory biology and at least one semester of additional biology courses, recommended: BIOL W3041 Cell Biology, BIOL C3512 Molecular Biology

This is an advanced molecular and cellular biology course geared to upper level undergraduates and graduate students. The topic of this year will be cellular stress responses. We will read and analyze a series of reviews on this topic ranging from the stress of DNA damage on cells to metabolic stress to the stress of aging. We will also read key research articles on these topics. The signaling pathways, mechanisms, targets and biological relevance will be reviewed. An emphasis will be made on understanding how important discoveries were made. Students will develop their own review articles on related subjects and present multiple research proposals.
Number of Credits:
3
Semester:
fall 2012
Course Sections
Section Number:
001
Location:
800 Fairchild
Days of the Week:
Tuesday & Thursday
Start Time:
1:10 pm
End Time:
2:25 pm
Instructor:
Ron Prywes