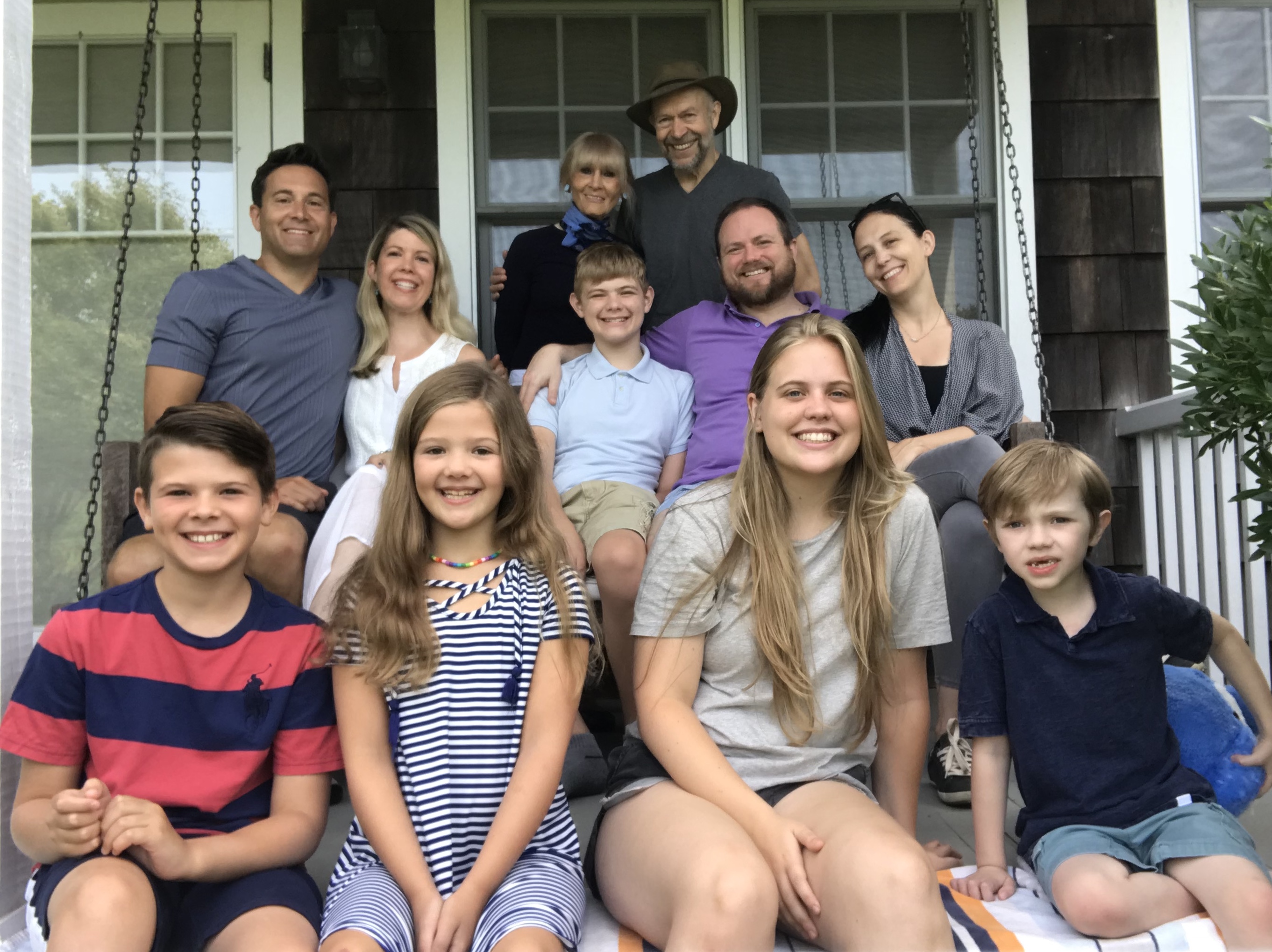 Dr. James E. Hansen
Climate Science, Awareness and Solutions Program
Earth Institute
Columbia University
475 Riverside Drive
New York, NY 10115 USA
E-mail: jeh1@columbia.edu
Visit our Data & Figures Page, Earth Institute and CSAS.org Websites or go directly to Monthly Temperature Updates.
Recent Communications
Dr. Hansen periodically posts commentary on his recent papers and presentations and on other topics of interest to an e-mail list. To receive announcements of new postings, please click here.
August 17, 2018: Cost of Carbon Capture: Can Young People Bear the Burden?: reprint of article in Joule.
June 27, 2018: Thirty Years Later: What needs to change in our approach to climate change: Opinion in Boston Globe
Recent Videos
November, 2017: Scientific Reticence: A Threat to Humanity and Nature. Jim Hansen/Pam Pearson/Philip Duffy press conference at COP-23 in Bonn, Germany on 10 November.
November, 2017: Nuclear Power? Are Renewables Enough? Michael Shellenberger/Jim Hansen press conference at COP-23 in Bonn, Germany on 8 November.
March, 2017: Sophie Sez #2: Obama Missed A Golden Opportunity - but We Can Still Win! (Transcript)
Recent Scholarly Publications
Beerling, D.J., J.R. Leake, S.P. Long, J.D. Scholes, J. Ton, P.N. Nelson, M. Bird, E. Kantzas, L.L. Taylor, B. Sarkar, M. Kelland, E. DeLucia, I. Kantola, C. Muller, G.H. Rau and J. Hansen, 2018: Farming with crops and rocks to address global climate, food and soil security, Nature Plants, 4, 138-147, doi: 10.1038/s41477-018-0108-y.
Hansen, J., M. Sato, P. Kharecha, K. von Schuckmann, D.J. Beerling, J. Cao, S. Marcott, V. Masson-Delmotte, M.J. Prather, E.J. Rohling, J. Shakun, P. Smith, A. Lacis, G. Russell, and R. Ruedy, 2017: Young people's burden: requirement of negative CO2 emissions. Earth Syst. Dynam., 8, 577-616, doi:10.5194/esd-8-577-2017.
Cao, J, A. Cohen, J. Hansen, R. Lester, P. Peterson and H. Xu , 2016: China-U.S. cooperation to advance nuclear power. Science, 353, 547-548. doi: 10.1126/science.aaf7131. Get a PDF from Scholarly Publications page
Taylor, L.L., J. Quirk, R.M.S. Thorley, P.A. Kharecha, J. Hansen, A. Ridgwell, M.R. Lomas, S.A. Banwart, D.J. Beerling, 2016: Enhanced weathering strategies for stabilizing climate and averting ocean acidification. Nature Climate Change, 6, 402-406. doi:10.1038/nclimate2882.
Hansen, J., M. Sato, P. Hearty, R. Ruedy, et al., 2016: Ice melt, sea level rise and superstorms: evidence from paleoclimate data, climate modeling, and modern observations that 2°C global warming could be dangerousa Atmos. Chem. Phys., 16, 3761-3812. doi:10.5194/acp-16-3761-2016.
Recent Popular Publications
August 14, 2017: OK, US government see you in court. Op-ed in the Boston Globe.
October 26, 2016: Washington can lead on climate change by passing I-732. Op-ed in the Seattle Times.
May 16, 2016: Canadian Common Sense: Petition #e297. Op-ed in HuffPost.
April 28, 2016: Mr. Buffett's Ark. Op-ed in HuffPost.
March 22, 2016: What You Need to Know About the Irreparable Harm of Climate Change. Op-ed in HuffPost.

→ Go to older popular publications
Monthly Temperature Update
April 15, 2018: Global Temperature
"Storms of My Grandchildren", by James Hansen
On the webpage "Updating the Climate Science: What Path is the Real World Following?", Drs. Makiko Sato and James Hansen update figures in the book Storms of My Grandchildren (see LA Times review) and present updated graphs and discussion of key quantities that help provide understanding of how climate change is developing and how effective or ineffective global actions are in affecting climate forcings and future climate change. A few errata in Storms are also provided.
Selected Presentations
February 29, 2012: Why I Must Speak Out About Climate Change: Presentation given at TED 2012 at Long Beach, California.
+ Download PDF, retouched (6 MB)
+ Download PPTX, retouched (6 MB)
+ TED video
+ YouTube video

Near Future Presentations
Oct. 16-20: Talk at AGU JING Meeting 2018, Xi'an, China. Time and Place posted later.
Recent Presentations
November 2017: Young People's Burden: Averting Climate Disaster: Presentation in Bonn, Germany, at COP-23.
+ Download PPT (1.7 MB)
March, 2017: How Can Young People Take Charge of Their Future? Video taken at Williams College, MA on March 8
December 2015: Climate Change and Energy: How Can Justice Be Achieved for Young People and Nature?: Presentation given in Beijing, China on Dec. 22
+ Download PDF (5.0 MB)
February 2014: Symposium on a New Type of Major Power Relationship: Presentation given at Counsellors Office of the State Council, Beijing, China on Feb. 24.
+ Download PDF (4.1 MB)
December 2013: Minimizing Irreversible Impacts of Human-Made Climate Change: Presentation given at AGU Fall Meeting on Dec. 12.
+ Download PDF (4.3 MB)

Recent TV Appearance
July 26, 2015: 1 p.m. CNN's Fareed Zakaria GPS
in Recent News
June 23, 2018
New York Times: Gillis, A Prophet of Doom Was Right About the Climate
June 20, 2018
New Yorker: Kolbert, Listening to James Hansen on Climate Change, Thirty Years Ago and Now
Yale Climate Connections: Sinclair, Judgment on Hansen's '88 climate testimony: 'He was right' [Video]
June 19, 2018
Guardian: Milman, Ex-Nasa scientist: 30 years on, world is failing 'miserably' to address climate change
June 18, 2018
PHYS ORG: Borenstein, James Hansen wishes he wasn't so right about global warming
April 23, 2018
Washington Post: Mooney, One of the most worrisome predictions about climate change may be coming true
July 28, 2017
New York Times: Popovich & Pearce, It's Not Your Imagination. Summers Are Getting Hotter
This page last updated Monday, 17-Sep-2018 12:12:06 EDT