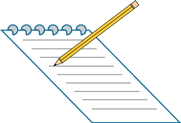 <-- Back
W3040y - Project Lab in Developmental Biology - NEW!
Project Lab in Developmental Biology 5 pts.
A. Heicklen Lecture-Lab. Prerequisite: Introductory Biology. Limited to 12 students. Instructor approval required. Preference is given to students majoring in biology, biochemistry and biophysics. Fee: $150. Come discover how the union of sperm and egg trigger the complex cellular interactions that specify the diverse variety of cells present in organisms. Cellular and molecular techniques are used to study gametogenesis, fertilization, cell fate decisions, cellular morphogenesis, cell-cell interactions, organ formation and the control of gene expression patterns. Model organisms such as the flatworm, Dictyostelium, Acetabularia and zebrafish will be used.
Number of Credits:
5
Semester:
spring 2005
Course Sections
Section Number:
001
Location:
743 Mudd
Days of the Week:
Tuesday & Thursday
Start Time:
1:10 pm
End Time:
5:00 pm
Course Website:
https://courseworks.columbia.edu/cms/outview/courseenter.cfm?no=BIOLW3040_001_2005_1
Instructor:
Alice Heicklen