This gallery accompanies a
narrative
of teenage years spent in the US Army installation at Frankfurt, Germany, in the area around the I.G. Farben building in the late 1950s and early sixties.
Frank da Cruz
Bronx, NY
Most recent update: Tue Jul 26 13:51:25 2022
Frankfurt/Main aerial views and maps 1944-2022
The first two photos in this section show the bomb damage. The next twelve are maps and aerial photos of the area 1945-1956. The next six (in color) are Google satellite views from 2019-2021. Then a map showing the American housing areas and schools circa 1960. Then the Frankfurt skyline in 2019. Finally a demonstration in the Römerplatz in June 2020.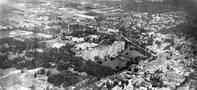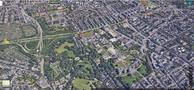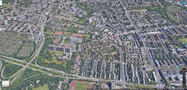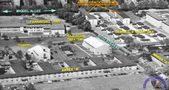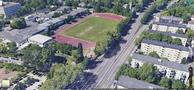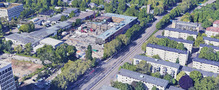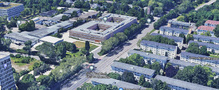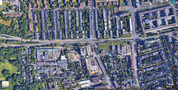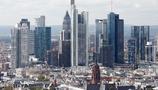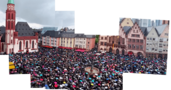 Frankfurt/Main prewar
Frankfurt a/M was so completely destroyed and so thoroughly rebuilt that those of us who lived there in the late 1950s and the 1960s will recognize nothing in these photos except the Dom, the Römerberg, and the I.G. Farben building. Also see Youtube:
Frankfurt am Main in around 1900
(Color, HD).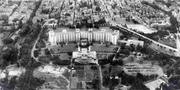 Frankfurt/Main bombing and ruins
Also see the film
Berlin Express
(1948) for extensive footage of Frankfurt circa 1946-1947; I have a gallery of screenshots
here
.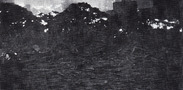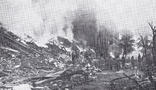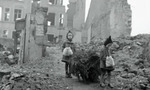 Frankfurt/Main bomb shelters
Compared to WWII bombing death rates in other German cities (e.g. Berlin 2.5%; Hamburg 2.9%; Köln 3.5%; Kassel 4.6%; Darmstadt 10.9%; Dresden at least 12%) Frankfurt's were only 1%, perhaps due to its unusual city-wide network of above-ground air raid shelters (Hochbunker). Many of these still exist and have been repurposed as "music bunkers", day-care centers, warehouses, etc. Thanks to Klaus Peter Laatz for the map and for showing me
where to find the bunker images
; Peter says these bunkers saved his family's lives and many thousands of others. Thanks also to the
unidentified person
who compiled the bunker information and took the photos.